5 Big Benefits of Data and Analytics for Positive Business Outcomes
Following the continued growth of the business industry, approximately 97.2% of organizations have greatly invested in big data to analyze their performance and identify the next step in business. Currently, businesses are capable of collecting data at every point of the customer journey. 
The data collected comes from different sources such as digital clicks, interactions, and mobile app usage, among others. Once the data is collected and combined, it creates a unique picture that the business owner can utilize in making important decisions that impact the business growth. Data analytics has a huge impact on the general growth of any business across the industries. 
This article discusses the benefits of data and analytics for positive business growth. Read this post for more information!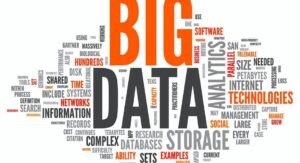 5 Big Benefits of Data and Analytics for Positive Business Outcomes

1. Delivers Relevant Products 
Products refer to one of the greatest investments that any company can have.  Besides, all the organizations have a product management team responsible for collecting data revolving around the product to identify possible trends and patterns within the business industry.
The goal of collecting data is to identify a perfect roadmap for innovation and identify new features within the industry that can impact the general growth of the organization. Big data and analytics enable you to create a proper channel for ensuring that your products are in perfect line with your target market. 
Effective data collection plays a major role in ensuring you are working on the right track. When data is combined with analytics, it creates a precise picture that enables you to estimate some of the best-performing products within the industry. Also, you can get the anticipation about what the market demands to offer products before they are requested. 
2. Proactivity and Anticipating Needs
Apart from organizations running towards securing a better customer audience, they are also searching to understand the customer needs. You need to understand the customer's needs in order to optimize their experience in line with what you are offering. Analytics gives you the power to understand what is needed in order to secure a considerable market audience.
Customers share their needs in order to help the company understand what is needed. Once you get a clear understanding of your customers, you can easily tailor your services depending on the nature of your customers. Proactivity and Anticipating customer needs to ensure that you offer a seamless experience and focus on all the major touchpoints within the market audience.
There is a need for companies to reconcile and locate different customer identifiers such as email address, cell phone, and any other customer details. One of the major advantages of data and analytics is that you can easily identify different channels used by customers in their daily interactions with different companies across the industries.
Utilizing both digital and traditional data sources gives you a competitive opportunity in business since you understand all your customer needs. Understanding customer behavior is one of the hardest tasks in creating a proper market audience. 
Enabling you to understand customers' behavior places you on a better end of getting more customers across the industry. 
3. Personalization of Services 
Most companies are still struggling when it comes to dealing with structured data. You need to be extremely volatile to cope with the market demands and understand your customers. Personalization is a crucial thing when creating a better customer experience. There is a need to be highly responsive to ope with the volatility rate created by customers. 
Data and analytics enable you to react to your customers in real time to make them feel valued and appreciated. Big data offers an incredible methodology for interactions based on the customers' personalities. Also, you get room to understand your customer attitudes and the nature depending on the nature of the products and services you are offering. 
Personalization of customer services enables you to understand what people say about your products, enabling you to understand the areas that need improvement.  In addition, you get to understand the real-time location that aids in delivering the personalization touch in different sectors of your business. Note that personalization is tailored depending on the customer needs and the nature of the market audience. 
4. Mitigating Risk and Fraud 
The rate of fraud activities within the business industry has greatly increased. The good news is that security and fraud analytics mainly aim to protect physical, financial, and intellectual assets from threats. Running a business is all about taking risks to invest in certain products and services to get better returns in the end. 
Enhancing proper and efficient data and analytics capabilities enables you to deliver an optimum level of fraud prevention and elevates the general security standards of the organization. You get an opportunity to interact with different mechanisms that detect fraudulent activities that are likely to affect your company's performance.
Also, you can identify and prevent perpetrators who are likely to affect the normal performance of your company. Implementing big data methodologies gives you real-time alerts that enable the organization to prevent fraud activities within your company setting. By mitigating risk and fraud, it becomes easier to manage your data without the fear of being hacked. 
5. Optimization and Improving Customer Experience
Poor management of business operations is likely to result in other issues that heavily impact the organization's performance. Once the customer experience is damaged, you are likely to suffer significant losses and tarnish the name of your business across the industry. By applying Data visualization charts (line chart, bar chart, Sankey diagram, slope chart, etc.) and analyzing different elements using a data visualization tool, you get it easier to align various aspects in accordance with the customer's needs.
You can also deploy advanced analytics to improve different field operations, ensuring that your customers are fully satisfied. Besides, you can also invest in a continuous improvement of your business operations to a point where you attract other potential clients from different localities. The ultimate goal of investing in a better customer experience is to ensure that you secure a better market audience for your organization. 
Final Word
Data analytics has a great impact on the continued growth of any organization across the industries. Besides, the big data industry is expected to grow by an estimated $103 billion by the end of 2027. It is vital to be mindful of the data you collect within your business setting to ensure that you are running in the right direction. 
Latest posts by Karan Singh
(see all)