China announces support for overseas Chinese IPOs and end of tech crackdown, HSI.I surge
Malaysia and Singapore pledge to work toward full travel resumption

Nickei rises on the LME as the market continues reset after squeeze

China tech stocks jump as Xiaomi's buyback lifts sentiment
In the last two years, the Chinese government has cracked down on large technology companies over alleged monopolistic practices. The battle between China's ruling party and tech giants took a dramatic turn this month, after the world's largest ride-hailing firm Didi was probed by regulators for alleged data privacy and national security breaches, just two days after Didi's $4.4 billion IPO in New York.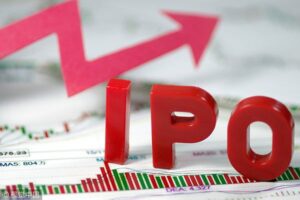 Chinese authorities further ordered Didi and the operators of three other apps to stop accepting new users and remove their products from all app stores in China, which caused Didi's share price to drop below a quarter, losing almost $21.5 billion in market value.
China is announcing new regulations in three key tech areas: protecting privacy data, keeping monopolies in check, and governing fintech firms. The recent crackdown in China has shifted to firms listed in the U.S. This is due to new U.S. regulations that require Chinese firms to hand over customer data to auditors for 'national security' reasons, which Washington cited when it blacklisted several Chinese companies allegedly tied to the Chinese military in the past few years.
China feels these new regulations are a growing concern, and Chinese and U.S. regulators recently held a financial stability meeting to push toward a cooperation plan on U.S.-listed Chinese stocks.
China's new rules on overseas IPOs will apply to Chinese companies that want to list in Hong Kong and all markets outside of mainland China. The number of Chinese IPOs to the U.S. has declined since last year, and Beijing responded by letting domestic companies raise money outside its borders through stock offerings.
Nevertheless, the crackdown has already brought significant damage to the economy as it has cost more than $1 trillion in market capitalisation of China's largest Internet companies. China's video-game license freeze has also resulted in the closure of approximately 14,000 gaming-related businesses.
It had been speculated that the country might have found losses in the Internet and gaming sphere 'bearable' due to their nature of being consumer-heavy sectors, where end users end up shouldering most of the burden. On the flip side, many companies in 'hard tech' sectors – developers and manufacturers of semiconductors, new energy, new materials, and aeronautics – have received minimal regulatory scrutiny.
In an interview with Goldman Sachs, Jude Blanchette of the Center for Strategic and International Studies explained that China is on the pursuit of local innovation, and it will be 'more than happy to see capital steered away from [consumer-focused tech] and towards areas that [they] view as providing the foundation for [the country's] future.' 
Big tech has responded by pledging to adhere to China's new policies. However, some high-profile deals have been cancelled, like the IPO of e-commerce startup Xiaohongshu, which was valued at $6 billion when it was proposed. On the other hand, Tencent's deal to buy the rest of British game maker Sumo Group for more than $1 billion is planned. Some Chinese tech tycoons also donated billions to charities amid the rising concern about this issue.
When Chinese authorities indicated that it might ease its crackdown on Big Tech to allay economic burdens, the stock market rebounded last Wednesday after two days of steep declines. Hong Kong's Hang Seng Index (HSI.I) showed earlier gains, surging 9% and rebounding from its lowest close in six years. Chinese tech giants Tencent and Alibaba soared more than 20%, while other major Chinese tech stocks also saw an increase.
Investors have been buoyed by the prospect of more buybacks, which has helped boost investor confidence in Chinese Internet stocks. At this point, it's advisable to remove some money from the table and navigate risks. Investors may wish to look for investment opportunities in stable high dividend stocks with a long track record of increasing dividends.
China has been on a months-long regulatory assault against internet businesses, including a slew of anti-monopoly legislation, data security, and other issues. The steps have spooked investors and wiped out billions in value from the country's technology companies. Since February, China's tech stocks have lost over $800 billion in combined value, and some argue the boom is officially over. 
The pressure on China's tech companies threatens the industry's growth, with severe consequences for investor confidence and China's development goals. While Beijing strove to drive its hard tech sector with local innovation, past policies have delivered mix results. Investors and entrepreneurs are hopeful that much good can come out of the recent talks between China and the U.S., as both parties come to recognise that technological innovation is a long and sophisticated game that is best played with international talent and cooperation.
Latest posts by Karan Singh
(see all)