The 7 best 4g wifi router with sim card slot in india 2023
Internet connectivity has become one of the most critical aspects of your day-to-day connectivity across multiple devices. However, when it comes to the connectivity options in your router, the new-age VoLTE & LTE connectivity option can be one of the enormous advantages. Of course, the concept of VoLTE WiFi router has been entirely new, and there are not many devices that conform to that standard. However, we will check out a few good options in the genre and share the best opportunities you offer through this new-age technology.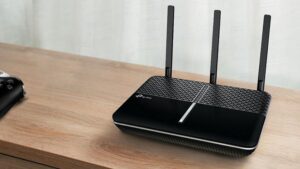 The 4G WiFi routers would provide better stable support than a mobile hotspot option. In fact, with the 4G routers, you have access to an enhanced service without the need to get in touch with an ISP. Just buy a SIM, get it activated, and you are good to go.
List of The 7 best 4g wifi router with sim card slot in india 2023
1. Tenda 4G680V2.0 3G/4G
The router is available in India and made available through Amazon here.
Offering compatibility with IEEE 802.11b/g/n standards, the router provides you with a wireless data rate of up to 300 Mbps. The 4G modem functionality gives you download speeds of up to 150 Mbps and upload speeds of up to 50 Mbps. The modem does support all the mainstream 4G bands and networks.
The ports available on the device include two RJ45 ports, one RJ11 port, and 2FF SIM slots. The RJ11 port can be used for connecting to the phone line. If you use the 4G mode, you can use the WiFi connectivity on a wide range of devices, including iPhone, iPad, personal computer, tablet, laptop, and Android. The best part is that it does not need you to have any configuration procedure to work. Just connect to the WiFi network and access the internet.
---
2. MAXCOMM 4G VOLTE WIFI CPE ROUTER WR-107
Offering you a high-speed performance through an LTE FDD CAT 4, the router also provides you with Wi-Fi 802. a/b/g/n/ Standards. The industrial standard of construction and features are a few features that would ideally make it one of the most preferred options you would want to go with.
The WiFi router also provides you access to a few attractive options in the form of firewall, URL filter, port forwarding, WiFi blacklist, and whitelist functionalities. You can even use it to filter the Mac address or IP address. The VPN Pass-Through and Firewall Protection would be what should make it one of the much-preferred options you would want to go with.
---
3. TP-Link Archer MR200 AC750 Dual Band
The router comes with a 4G SIM compatibility but lacks VoLTE functionality. We added it to the list because of the lack of many models supporting the VoLTE features. The router offers you an unlocked SIM slot and does not need you to have any need to configure it. The removable WiFi antennas can be yet another excellent option.
Note that the router does not come with a modem but works seamlessly with cable broadband networks with ease and simplicity. The router comes with the RJ 45 Ethernet cable connectivity option that supports practically all the major broadband service options. Some of them would include Hathway, ACT, Tikona, Airtel Fibrenet, MyWorld, Nextra, Siti Cable, and You Broadband, to name a few. Share your 4G connection with an unlimited number of devices and get an assured download speed of up to 150 Mbps.
---
4. TP-Link TL-MR6400 300Mbps 4G Mobile Wi-Fi Router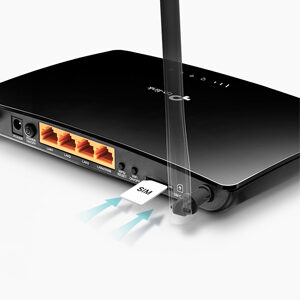 When it comes to routers in India, TP-Link has been one of the most popular names. This wireless device is compatible with multiple operating systems making it an apt choice for almost every home and office. With a download speed of up to 150 Mbps, you can comfortably use your wifi router for work, browsing, watching your favourite movies and more.
This router has high reception sensitivity that will ensure that you get a good internet speed at all times.
---
5. Coconut WR01 4G Wireless Router with All Sim Support
If you want to pick a compact and stylish wireless router for your home or workplace, this one can be a good option to consider. Since this router works with a touch mechanism, it is easy to use. The single-band frequency is apt for your basic browsing and surfing needs that are depending on the internet.
Since this is a portable wifi router with a sim, it is easy to carry along. So, you can carry the device in your bag and enjoy a wifi zone even when you are on the go.
---
6. Tenda 4G06 3G/4G Volte N300 Wi-Fi Router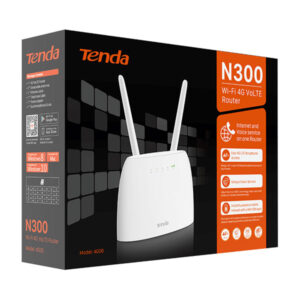 This wifi router can be another good option to pick for your home or office if you want to go for a device with a sim card slot. This is a single-band router that is suitable for 4G connections at home. Since it can support up to 32 devices at a time, it can even be a good option for shops, small offices and more.
Since this router is easy to use and is compatible with sim cards by various network service providers, you need not think too much before buying it online.
---
7. Huawei 4g Router 2s B312-926
Here is another good wifi router with a sim card slot that can help you enjoy high-speed internet at home. This compact device is stylish and will allow you to create a wifi zone at home in no time. This router can be connected to up to 32 devices including a laptop, computer, TV and more.
You will have to insert a nano sim card on the back of the router and your wifi zone is ready in no time. Since this router has multiple modes of operation, you can easily choose the speed of your device as per your needs.
---
Look for more options here.
Things to consider before buying a wifi router with a sim slot

Go for the device that is compatible with sim cards of almost all network service providers. So, you will not have to depend on a single network all the time

Choose depending on the coverage area to buy the router that is suitable for your home or office

Pick the router that matches your requirements for internet speed

Choose depending on the number of devices you want to connect at your home or at your workplace
Final Words:
Those were a couple of the best options for access to a perfect experience from 4G WiFi routers. Of course, finding the VoLTE enabled WiFi routers may not be much more comfortable than things stand now. We have attempted listing the best options that are currently available.
Tenda has made the right beginning. We would indeed expect to find more such products being launched in the days to come. When that does, we would perhaps be able to update the post with more products.
Affiliate Disclosure: dailylist.in is a participant in the Amazon Services LLC Associates Program. As an Amazon Associate we earn from qualifying purchases.
Latest posts by Karan Singh
(see all)