Top 10 Best Ayurvedic Doctor In Delhi NCR, India (Updated 2023)
The use of ayurvedic medications across Indian territories has become extensive over a while. With the allopathic and homeopathic market getting slower, people are opting for ayurvedic medicines that are offering fast and life-long relief from diseases and disorders.
The development of rejuvenation centers across India, people are paying a visit to the ayurvedic doctors who are offering the best ayurvedic treatment in India. The reason being they have started to believe that natural processes of treating diseases and disorders are much better than the usage of chemicals.
With this mindset, we have come up with the list of Top 10 Best ayurvedic doctors in delhi NCR, india, who are offering excellent services in treating any diseases and disorders with ayurvedic treatment: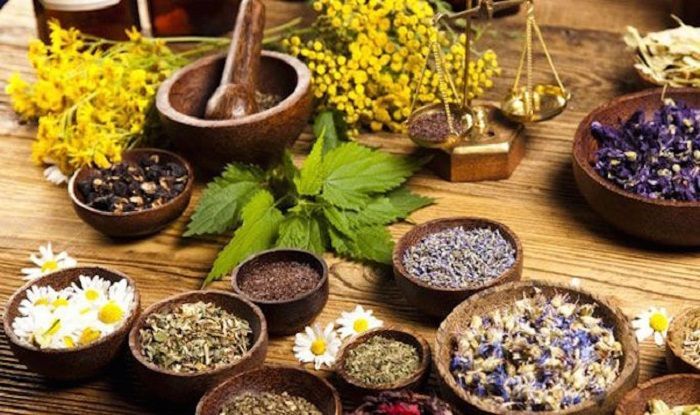 List Of Top 10 Best Ayurvedic Doctor In Delhi NCR, India
1. Dr. Shashi Bala

2. Maharishi Ayurveda Hospital

3. Medylife

4. Aastha Ayurveda

5. Dr. Vikram Chauhan

6. Shivnanda Yoga Vedanta Centre

7. Keraleeyam

8. Swarn Ayurveda

9. Aasha Ayurveda


10. Arogyadham Ayurvedivc Treatmernt cernter
1. Dr. Shashi Bala
I have been part of Moolchand's famous Ayurveda Centre for 20 years. I am an expert in pulse diagnosis (Nadi Parikshan), and Prakriti-vikriti analysis. My skill-set entails helping my patients restore balance of their bio-energies through Nasya–Nasal therapy, Sneha Vasti–Oil enema therapy, Kashaya Vasti–Herbal enema therapy, Shirovasti, Uttara Vasti, Udvartana, Karna Poorana, Kavala-Gandusha, Sarvanga Dhara, Netra Vasti, and other therapies. I am also amongst the few practitioners who can perform an Uttar Basti for gynecological problems and infertility (in men and women).
Besides treating diseases, I practice preventive and curative ayurveda along with the multidimensional values of yoga. In addition I teach ayurveda to doctors and technicians as part of our Medical Education program.
Contact Details
Contact Number : +91 11 4200 0000
Email ID : info@moolchandhealthcare.com
Address : Lajpat Nagar III, Near Moolchand Metro Station, New Delhi 110 024
Website : http://moolchandhealthcare.com/
2. Maharishi Ayurveda Hospital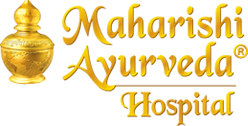 Maharishi Ayurveda Hospital has been established through the inspired vision of His Holiness Maharishi Mahesh Yogi. Maharishi Ayurveda talks of holistic health care system to make a disease-free society and nation which is well attributed through the establishment of this hospital.
One of its kind, Maharishi Ayurveda Hospital offers authentic Ayurveda health care therapies with:
Highly experienced Ayurvedic Doctors (Vaidyas)
Skillful & caring Therapists
Balanced herbal formulas applied in all treatments & therapies
Ayurvedic Diet
We also offer a host of performances like lectures on Ayurvedic lifestyle and principles, Sthapatya Veda (Vedic Construction), Yoga therapies, Jyotish, Vedic Poojas (worship),etc.
Maharishi Ayurveda Hospital has been accredited with NABH (National Accreditation Board for Hospital & Health care Providers Standard), which is recognized by the International Society for Quality in Health-Care.
Contact Details
Contact Number : 1800-300-24-125
Email ID : info@mahospital.org
Address : (Khosla Medical Institute & Research Society), BP – Block, Shalimar Bagh (West), Delhi – 110088, India.
Website : https://www.maharishiayurvedaindia.org/
3. Medylife
Ayurveda is an ancient Vedic science that was designed to bring the body back into balance in order to heal itself from an ailment. Ayurveda is not a mere system of treating illness, but it is a science of life. Ayurveda believes that healing starts from within and attributes 80 per cent of diseases to the imbalance of the digestive system. Ayurvedic doctors regard mental existence, physical existence, and personality as a unit, with each element being able to influence the others. Ayurvedic doctors adopt the holistic approach to diagnose and treat their patients. If you are searching for the best ayurvedic doctor in Delhi, then you have come to the right place. Here is a complete list of the ayurvedic doctors in Delhi.
Dr YK Saini is a reputed ayurvedic doctor in Delhi and has an experience of over 30 years. Dr YK Saini is presently working as a senior Consultant Ayurveda at BLK Superspeciality Hospital, Pusa Road, Delhi.
Dr Yuvraj Arora Monga did his MBBS from Govt. Medical College, Amritsar in 1997. Then he did MD in Pharmacology from Maharshi Dayanand University, Rohtak, 2004.
Contact Details
Contact Number : 8010918080
Address : 9-H, 9th Floor, 15 Hansalaya Buildin, Barakhamba Road,

New Delhi 110001

Website : https://www.medylife.com/
4. Aastha Ayurveda
Welcome to Aastha Ayurveda Clinic Delhi, India. We were established in the year 2004 with a mission of spreading awareness in Ayurveda and managing chronic obstinate lifestyle disorders under the astute leadership of Dr. Sandeep Madaan M.D.Ayurveda and Dr. Suman Madaan. Dr. Sandeep Madaan is an Ayurvedic doctor in Delhi of repute having the post-graduate degree in Ayurveda treatments from reputed Rajasthan University and rich experience of more than 14 years in Ayurveda Training centre and treatment.
He has been a technical expert at the Department of AYUSH, Ministry of Health and Family Welfare and Consultant with Globally reputed Maharishi Ayurveda. He is one of the best Ayurvedic doctors in Delhi
Contact Details
Contact Number : 9868263718
Email ID : asthaayurveda@gmail.com
Address : C- 10/27 sector 15, Rohini, New Delhi, 110086, INDIA
Website : https://www.asthaayurveda.in/
5. Dr. Vikram Chauhan
Dr. Vikram Chauhan is MD in Ayurvedic medicine and is an expert ayurvedic physician practicing in a beautiful city called Chandigarh, which is located in North India.
Dr. Vikram Chauhan is an expert nadi vaidya and regularly conducts workshops on Ayurveda at various international ayurvedic centers. He is invited by various ayurvedic organizations and attends conferences worldwide for seminars, workshops, Ayurvedic consultations, lectures, patient examinations and pulse diagnosis.
Dr. Vikram Chauhan has deep interest in natural medicine and once has vast experience of ayurvedic herbs and their uses. His MD is in herbal pharmacology.
Contact Details
Contact Number : +91-172-521-4031

Email ID : www.drvikram.com

Address :C- 10/27 sector 15, Rohini, New Delhi, 110086, INDIA .

Website : http://www.drvikram.com/
6. Shivnanda Yoga Vedanta Centre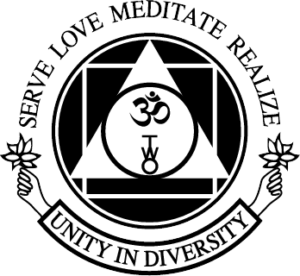 Founded in 1995 at the Sivananda Dhanwantrai Ashram, the SIH endeavours to heal and transform lives with the ancient science of Ayurveda. Since our inception we have helped thousands from the world over by providing cleansing and rejuvenation therapies rooted in ancient teachings while using natural, organic products of the highest quality. Situated within the Dhanwantari Ashram, we offer our guests holistic healing experiences for the body and mind.
By closely observing the lifestyles and needs of people, Swami Vishnudevananda, a renowned authority on hatha yoga and raja yoga, synthesised the four paths of yoga into five basic principles that can be easily incorporated into a daily lifestyle providing the foundation for healthy living. It is on these five principles that the activities of the Sivananda Yoga Vedanta Centres are based.
This informative and instructive two-week intensive course will give you an excellent grounding in the principles of Ayurveda.
Contact Details
Contact Number : +91.8860954455
Email ID : delhi@sivananda.org
Address : Sivananda Yoga Vedanta Nataraja Centre, A – 41, Kailash Colony, New Delhi, India
Website : https://sivananda.org.in/
7. Keraleeyam
Keraleeyam an ayurveda and panchkarma treatment centre was established at New Delhi, the capital state of India in 2010 by the visionary person shri T Jagadeeshan (Ex Defence) in support with his daughter Dr Salini Vikas, BAMS (Kottakkal), PGDCR who has graduated from Kottakkal Arya Vaidyasala. Keraleeyam is engaged in the practice and propagation of Ayurveda, the glorious tradition of ayurvedic healthcare system centuries before, commonly known as Special treatments of Kerala Such as panchkarma treatment, the ancient health care science of India.
We offer classical Ayurvedic medicines and authentic ayurvedic treatments and therapies to patients from all over India and abroad. All classical Ayurvedic medicines, therapies and expert medical advice are available there. Classic Panchakarma treatment and other Kerala special treatments are made available in our clinic under the supervision of Dr Salini Vikas. These treatments are found effective for various kinds of ailments.
Contact Details
Contact Number : +9818659761
Email ID : keraleeyamdelhi@gmail.com
Address : 2210, Block D, Pocket 2 Vasant Kunj , New Delhi-110070
Website : http://ayurvedakeraleeyamdelhi.com/
8. Swarn Ayurveda
Swarn Ayurveda is a GMP & ISO certified company which is known for manufacturing quality Ayurvedic herbal products, also called as "HOUSE OF QUALITY PRODUCTS". We follows all the norms of quality control, required for manufacturing Ayurvedic products i.e. Quality, Purity, and Standardization. All the medicines at Swarn, are manufactured underproper hygiene with mantras reverberations playing in the background which charges up the herbs used and thus escalate the potency of the medicine.
We at Swarn Ayurveda believe instead of dealing with problems superficially, should go deep into the root of the disease and finds out the source of dosha imbalance and treats it accordingly. We Provide guidelines on ideal daily and seasonal routines, diet, behavior and the proper use of our senses, health is the balanced and dynamic integration between our environment, body, mind, and spirit. We have a team of doctors that will decide the right course of treatment and medicines for you. With a sense of responsibility, every doctor prescribes effective medicines.
Contact Details
Contact Number : +91 9034343475
Email ID : swarnayurveda03@gmail.com
Address : shri badri kedar appartment, 1st floor, kishangarh, Delhi, Delhi and NCR, India – 110070
Website : http://ayurvedakeraleeyamdelhi.com/
9. Aasha Ayurveda
Ayurveda is the divine system of medicine given by Lord Brahma. Ayur means life or longevity and Veda means Science. So, Ayurveda is the Science of Life. While allopathic medicine tends to focus on management of disease, Ayurveda provides us with the knowledge of how to prevent disease and how to eliminate its root cause if it does occurs. Our ayurvedic treatment centre in Delhi follows all the authentic principles of ayurveda as mentioned in Samhita. Also, Ayurveda and Kerala panchakarma focus on maintaining the health of healthy person. It has given detailed explanation about Aharacharya (Food Habits), Ritucharya (Seasonal Regime) and Dincharya (Daily Routine).
Lifestyle disorders like Infertility, fallopian Tubal-Blockage, PCOS/PCOD, Beej-sanskaar, Hair fall, Skin, Pain, Hypertention, Diabetes, Obesity etc are best managed with Ayurveda by an ayurvedic Doctor.
Contact Details
Contact Number : +91 9811773770
Email ID : chanchalsharma376@gmail.com
Address : J-146 Near Rajouri Garden Metro Station New Delhi- 110027
Website : https://www.aashaayurveda.com/
10. Arogyadham Ayurvedic Treatment centre
We at Arogyadham Ayurveda Treatment Centre have a lineage of more than 100 years in healthcare started by the Late Dr. G. R. Agarwal. He was later joined by Ayurved Siromani Vaidya Late Sh. V. C. Agarwal.
Since 1982, Arogyadham Clinic has been run by Vaidyaratnam Dr. Rakesh Agarwal (Ayurvedic Sexologist Doctor) and Ayurvedacharya Dr. Neelam Agarwal (Ayurvedic Gynecologist). In 2005, Doctors Agarwal was joined by their two sons Yogi Dr. Amrit Raj and Dr. Arjun Raj. The Arogyadham Family is indebted to the Late Vaidyaraj Ayurveda Shiromani Shri V.C. Agarwal, father of Dr. Rakesh Agarwal, who provided them with divine grace and blessings.
Contact Details
Read Also: Top 10 Charitable Hospitals in Delhi
Latest posts by Karan Singh
(see all)