Top 4 Features of Mobile Apps that Provide Small Businesses a Real Shot at the Success
Businesses based in big cities like Dubai need to put in a lot more effort than companies based in small cities. Stiff competition is one reason as they must work to the optimum to make things work in their favor. Mobile apps are one way to make the proceedings smooth and give businesses more chances to succeed in a marketplace that is full of challenges. 
Please go through this blog as I discuss four important aspects related to the use of mobile apps here that can give businesses an edge over their competitors. And reasons why a mobile app is the way to go, especially for small businesses and startups.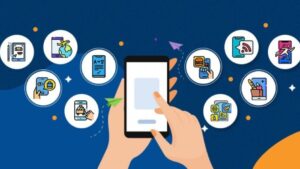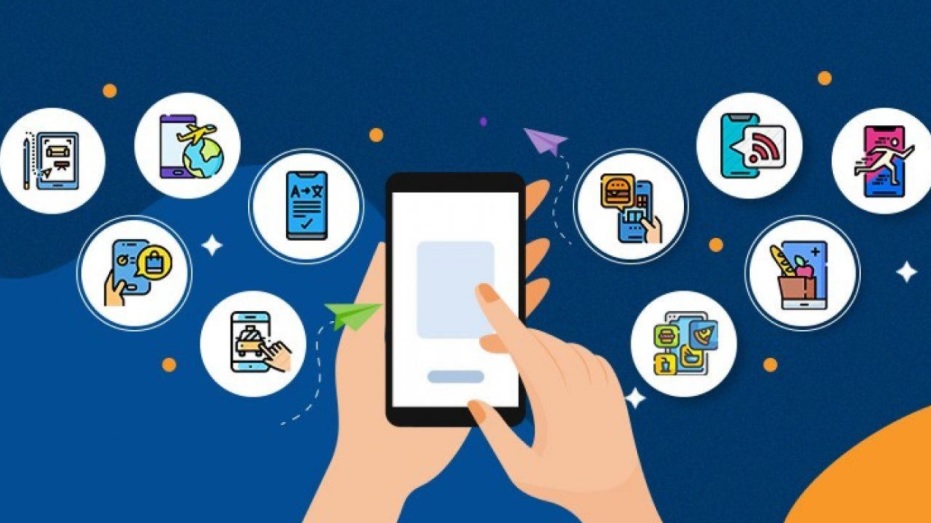 1. App is More Accessible than a Website 
One of the characteristics that distinguish a mobile app from a website is that most people like to use smartphones more often than desktop computers for laptops. If you will take a close look, the use of desktops and laptops are just for the official purpose mainly used at the workplace now. And even in workplaces several professions like app developers for people related to digital marketing using smartphones to browse through the Internet. Or they have to test some apps, and this is again a solid reason to use smartphones. 
There can be several ways in which an app stores the data locally on mobile devices, and that is unlike websites that generally use web servers for this purpose. This is another reason for which companies rejoice as most of their customers use an app. They can quickly offer all the information required by a user and make him take a positive decision in their favor. Web design must be electric to make a person glued to the screen while for a mobile device, the user experience is the key. 
Any product can be reinforced in this way and branding becomes easy. Read on as I exactly discuss these aspects.
2. Reinforcing your Brand
Businesses may have a good reputation online but reinforcing their brand through a mobile app is something different. Companies regardless of their size and nature of business look to cement their status as the best company in their category. And they have to prove this through various means and reinforcing their brand through an app is one of them.
You won't find many companies nowadays who think that just through a good online presence on the web, they can sort things out related to marketing and sales. Surely a comprehensive web portal for businesses is very important but the role of a mobile app is immense. I am certain that the majority of my readers use dozens of mobile apps, and at least three or four apps regularly throughout the day, like Facebook, Instagram, and WhatsApp.
For businesses looking to make a mark for themselves, several options and features in a mobile app can make the proceedings easy for them. For example, a new company can benefit from a feature in its app providing its customers a sneak peek about what products they are about to offer and their characteristics. This can attract several potential customers in knowing more about the product. And with a smartphone in hand, a potential customer can turn into a customer within a few minutes. 
Storing the preferences of a user is also a way as apps make it easy for a user to get everything done. Whether it is retrieving new information and seeking data that he uses frequently, a mobile app can make it happen much quicker than a website. 
3. Provide the Users Location Information and Other Related Factors
Businesses can use a future in mobile apps that can guide their current and potential customers about the location of their office, store, warehouse, etc. You may think that it is not a great idea as this can also be communicated through a website. Let me give you an example so that you can understand exactly what I'm trying to connote here. 
Location-Based Apps
There are certain features in an app or exclusive location-based apps available in the market. This offers a good solution for anyone looking for your location. And this is not just a requirement for businesses but also for anyone who wants to get in touch with their relatives or even friends. Users of mobile apps offer real-time tracking of mobile devices so that it is not limited to just smartphones. Smartwatches and handheld devices can also benefit from this feature.
Businesses can use location to track how many potential customers are there in a specific area. This can help them make a strategy related to the number of customers they have to serve. This is another aspect that most of my readers would think is not something extraordinary but think about small businesses and startups. They don't have much to shell out on marketing research about customers. And this particular feature of getting the location of their prospective customers can save them much amount, time, and effort. 
4. Enhance Social Networking Strategies 
While the use of mobile apps daily offers good support to businesses, they cannot rely solely on this. The use of social media networks and apps also gives them more chances to succeed. The integration of various social media mobile apps with a business app can give them more wings to fly. There can be several ways in which this can enhance the social media strategies of most businesses. 
Businesses can offer links for their new blogs posted on Facebook or new pictures available on Instagram. This can give them more exposure as some potential customers who use social media apps or platforms will be interested in knowing more after going through that content. And this is another reason why the role of a mobile app developer Dubai is of utmost importance offering small businesses a real go at climbing up the ladder of success. 
Over to you 
If you think that you can add something valuable to this blog or want to ask a question, you are more than welcome. For any feedback too, please use the comments section below. 
Latest posts by Karan Singh
(see all)