Top 15 Free Best Dating Apps in India | Indian Dating Apps & Sites
Gone are the days of traditional dating, the advent of technology has brought about a radical change in the dating culture of India. You can find the love of your life within a few clicks on your smartphone. Yes. Install a good dating app, create an engaging profile, and get the ball rolling!
Dating apps have gained massive popularity among the Indian audience. These platforms allow people to connect with like-minded people across geographies. These apps also expand a user's outreach. These apps use your phone's location to show you potential matches.
You can use these dating apps at your own convenience. You can swipe right or left or chat with your loved one whenever you prefer! Whether you're looking for a casual date or searching for your soulmate, you can make the right choice with dating apps.
So, let's get going. Read on to know about the best dating apps in India.
List Of Top 15 Best Dating Apps in India (Updated List)
1. Tinder
Tinder is the most popular and hands-down, best dating app in India that is used by a large number of individuals who prefer online dating. It is the ultimate dating app that allows its users to find single individuals near them by swiping left or swiping right on the app.
Tinder's free version that gives you limited swipes with limited access to singles only in your area. However, Tinder Premium takes the entire online dating experience to a level ahead.
2. Bumble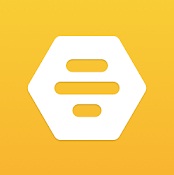 The Bumble app is another one of the best dating apps in India, that, unlike other dating apps, comes with a twist. Once you are matched with a person on the app, women are required to make the first move to start the conversation, making it an initiative to break the stereotype.
For same-sex matches, either person can make the first move to start a conversation with their match on Bumble. Bumble has stringent rules and practices for making the app a safe and friendly place for all its users.
3. Happn
Happn is another one of the best dating apps in India that uses a unique match-making algorithm, to make virtual dating a more real-time experience. As a Happn user, you're connected with all the Happn users who pass your ways throughout the day. If both the users like each other's profile, it's a match!
Happn, amongst the best dating app in India, shows you the people in your vicinity. So if you cross path with someone today and you sort of like him/her, go ahead and open your app to find out if he's a crush.
4. OkCupid
OkCupid, known from its peppy ads all around the web, is another great dating app in India that you can use to find your soulmate. Unlike other dating apps that rely more on pictures, OkCupid lives to find real compatible matches through the set of questions answered by both the users. It then moves ahead to find their compatibility score between users to find their perfect match.
5. TrulyMadly
TrulyMadly is another popular dating app used in India that is somewhat like a Tinder alternative, with a couple of similar features. The online dating platform has a strict verification process that needs to be followed to create a 'trustable' profile on TrulyMadly. This ensures that no one builds a fake profile on the platform, saving users from any catfish situation.
Amongst the leading dating apps in India, TrulyMadly uses a trust-based score to verify its users and also allows you to be the wingman or wingwoman that helps find your best friend her type of matches.
6. Hinge
Hinge is an online dating platform that matches people based on their common interests, striving to create a compatible pair. It serves as a great Tinder alternative but sadly lacks a few features that would make it more interesting. Hinge establishes a timeline of your photos and interest for people to see, allowing individuals to approach you based on common interests.
The tagline of the dating app itself is 'designed to be deleted'.
7. Aisle
Aisle is a recently launched online dating platform that focuses on creating a romance between Indians from around the world. The platforms serve significantly for individuals who do not care about the borders when it comes to finding their soulmate and is excellent for building meaningful relationships.
The relationship focussed dating app has been designed and created in India and comprises of a vibrant community of Indians. There are many successful relationships that have been build because of the app.
8. Tantan
Tantan is an online dating app developed by a Chinese company that allows users to find matches and connections through the app. However, the app lacks in certain areas when it comes to quality and potential matches. Overall, you must try Tantan once; who knows, you might find your true date from there.
9. Coffee Meets Bagel
Coffee Meets Bagel is probably one of the most underrated dating apps in India. It comes with a creative and unique concept for online dating within which Coffee and Bagels sends you a couple of matched suggestions, naming them Bagels of the Day, which you can either accept or reject within 24 hours. If a user likes you back, you get matched and can start your conversation.
10. Woo
Woo is another great dating app that has a focus on putting up well-educated professionals on its network only. The platform offers you features like voice introduction, Tag Search, Questions-Answers, and Direct Messaging. The app also comes in with a voice call feature, where users can talk to each other without sharing their phone numbers.
11. Go Gaga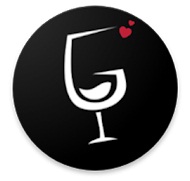 Meeting complete strangers on dating apps can be an overwhelming experience. Go Gaga is one of the best dating app in India that allows users to meet friends of friends, making dating a trustworthy experience. The app digitalized the real-time concept of dating, according to which, 7 out of 10 couples get introduced through common friends.
While many dating apps rely simply on swiping right and left, Go Gaga's app allows committed friends to introduce two of their single friends, making matchmaking an entirely new concept for the dating apps.
12. Badoo
Badoo is an extensive dating app founded by the Russian entrepreneur Andrey Andreev that operates in over 190 countries and is available in 47 languages. The best dating app in India has a 400 million user base and contains Tinder-like features with furthermore preference and interest setting.
Badoo's algorithm finds out prospect matches according to a user's interests and preferences. The dating app also has an option called 'near me' which displays a list of potential dates near your location. In its live streaming feature, your video chat can be joined by other users.
13. Moco
Moco is another one of the dating apps in India that has emerged in the industry. The dating app allows users to interact and meet their date by joining chatrooms, discussion boards, group chat, etc. to find new people on the network through games. The app aims at creating connections between strangers, be it in the form of friendship or dating.
The Moco, another one of the new yet best dating apps in India, has over 100 million userbases and is available on both Android and iOS. It also has chat rooms with thousands of real people online
14. Eharmony
Millions of couples have been connected by Eharmony—in reality, 400+ users marry someone they meet on the website every single day. The platform has even won awards as the best site for finding stable relationships.
Eharmony requires users to complete a lengthy survey upon signup, which functions as a "compatibility matching system." The site then uses this information to present users with could-be successful dating choices.
This data-driven, selective methodology is the reason why Eharmony is an excellent alternative for anyone searching for a long-term relationship.
15. AdultFriendFinder
This site is not intended for anyone seeking long-term relationships. It provides two primary options: flirting (on the app) or hooking up. That is it, and for some people, that is exactly what they want.
AFF, or Adult Friend Finder, includes a range of communication options, including messaging, video ("online dates"), live feeds, and community conversations.
Registering with this app is simple. Unlike other dating sites that require a questionnaire, AFF keeps it to a 30-second signup process. Users can then begin searching immediately.
Read Also:-  Free Chatting Apps with Strangers in India
FAQs about Best Dating Apps in India:
Q1. Is dating app legal in India?
Yes, dating apps and dating is legal in India until both of you are consenting adults above the age of 18 years. In India, however, many individuals continue moral policing young couples on zero grounds, which should not be tolerated.
Q2. Which is the best app for dating?
Tinder and Bumble and undoubtedly the most used and most popular dating apps in India that is used by millions of users. Other than that, picking the best dating app is subjective as each comes with its own set of features that suit some and not others.
Q3. Is Gleeden available in India?
Gleeden is a French extramarital dating app, run exclusively by women, that is available in India. Since its launch in 2017, Gleeden has claimed to have a total of 4.5 lakhs registered users in the country.
Q4. Are there any free dating apps in India?
There are various dating apps in India that can be used with a couple of features for free. However, the dating apps in India are currently not 100% free and can be used with all its features once paid for. Some of the popular dating apps in India for free services are Happn, Bumble, and OK Cupid.
Q5. Which is the best dating app in India for a serious relationship?
GoGaga is amongst the best dating apps in India if you're looking to build a serious relationship. Unlike apps like Tinder, where you're matched with strangers, GoGaga allows the users to be matched with friends of friends, digitalizing the real-life concept of real-time dating at one platform. Go Gaga's app allows committed friends to introduce two of their single friends, making it the best dating app in India for a serious relationship.
Latest posts by Karan Singh
(see all)