Top 15 Apps Like MPL Alternative Earn Money Online
You all must know about the MPL app, through which you can earn money by playing games from home. The application gives you a chance to earn money by playing online games at home, in which there are many games in which you get money on winning and you can transfer that money to Paytm and your bank account.
To earn money by playing online games is a very good gaming app, So today I will tell you about some of the top 15 apps like MPL Alternative, which are exactly like Mpl.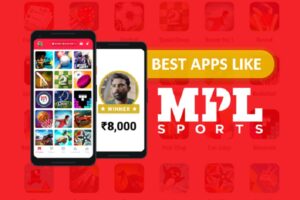 List of Top 15 Apps Like MPL Alternative Earn Money Online:
1. Paytm First Games
Paytm First Games is the best alternative for MPL you can trust easily because it powered by a big brand Paytm which is a leader in digital transactions.
It is an online earning application launched by Paytm itself, which, just like the Mpl, gives you a chance to earn money by playing online games.
In this application, you can earn money by winning tournaments held from time to time. And you can transfer them to your Paytm or bank account because this application has been launched by Paytm itself, so you can trust on this application.
Read Also: Best Paytm Earning App
2. WinZO Gold
Winzo Gold is an app like MPL and you can earn more money then MPL because players on Winzo Gold are not to advance like MPL. Winzo Gold is the perfect application in which you get to see different types of games. You only have to complete these games within a short time because the tournaments are held from time to time in this app and at the end of the tournament, whoever wins it gets a price according to its rank. You can also play multiplayer games and earn money through them.
3. Dream 11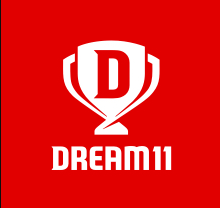 If you are a sports lover then Dream 11 will be your best alternative for MPL. You can play fantasy sports the same like as MPL app in this application. Big Indian cricket players like M.S. Dhoni, Jaspreet Bumrah etc. advertise for it.
You will know about dream11 in which you have to build an online cricket team and if your player plays a good match in a live cricket match then you get money according to your rank, everyone plays from small to very big players and this application Is much more popular in India.
Read Also: Best Dream11 Alternative
4. Big Cash
Big Cash app is just like MPL. It has similar interface like MPL. Big Cash application is one of the best applications for earning Paytm cash and online money in which you can earn money by playing a variety of online games. In this app, like many of the games, tournaments of various games are organized in which the participant If you win that tournament then you get paid according to your rank and the interface of this application is very good and it is a genuine application and you can fully trust on this app.
5. Zupee Gold
If you want to earn money by playing only games sitting at home, then Zupee Gold can be the best application for you because in this app you only have to play some quiz from time to time which is very easy and If you answer to those quiz before others player quickly, you get Paytm cash instead, which you can withdraw in Paytm or bank account.
6. Game Champ
Game Champ application is exactly like Mpl and works exactly the same way, in it you can see some games of MPL like fruit cut, car racing, bubble shooter, etc. and in this game also you play games like Mpl. You can earn money online by playing, this application is exactly like Mpl in terms of use.
7. Loco
Loco is also a live quiz app like Brain Baazi in Baazi Now. It has 10 questions & people who answer all the 10 questions will share the price amount. the quiz will be conducted every day at 10 Pm and weekends at 1:30 PM and 10 PM. The price amount will be between Rs 50,000 to Rs 2,00,000 and the prize amount will be shared between the winners.
Loco also has many games to play in it just like Winzo and MPL. The games are good and the amount you can earn is also good enough. Undoubtedly, Loco is definitely the app you need to consider to make money from Playing.
8. Qureka
Qureka is another Quiz app just like Loco and Baazi Now.
It conducts 2 live quizzes every day at 2:30 PM and 8:30 PM with the prize of Rs 20,000 sharing between the winners. The best part is quizzes in Qureka have 11 questions where you need to answer only 10 correctly.
There is also another Mega Quiz which conducts last of every month. The prize amount of that Quiz will be Rs 1,00,000.
Recently Quereka also added games to play & refer and earn like the live tournament apps. You can also predict about sport matches which made it as an app for betting too.
Another bonus from Qureka is, it will give an additional Rs 1000 to 3 people who answered correct answers fastly. On top of all, I like their referral program, as you can get 2 lives, Rs 10 Paytm cash. Moreover, you also get 50% of your friend's earnings.
9. Stick Pool Club
Stick Pool Club Game is similar to the famous 8 Ball Pool game. But one thing which is plus point in Stick Pool Club is you can earn money by playing this game.
There are 2 options in the game, play for points and play for cash. Start with Play for points and later you can play for the cash.
You can also earn more Rs 15 for each referral.
10. Nostra Pro
Nostra Pro is also a sports betting app which has many other sports like Hocket, badminton, Tennis, Kabaddi, Formula 1 and many more.
But this is quite a different game comparing to the previous betting apps. Here you must make picks first, means there will few questions like how many batsmen will score 100 today, which team will lose more wickets, etc. There will be like 15 questions and you need to pick the answers first.
After you need to joins contests over there. You can find contests from RS 5 to Rs 500 or even more sometimes. You can choose the budget you want to invest and if most of your questions are correct you will get good points and hence good rank to win the prize.
You normally get double or triple the money you have invested if you have the sufficient rank for the contest you have selected.
11. Ace 2 three
Ace 2 Three is also an online rummy app to earn money.
You can join over 8 million rummy players online and compete with them to win money. You can also take part in various tournaments and even play different varieties of rummy.
The difference between Ace 2 Three & previous apps is there are many tournaments for you here to choose from and also many kind of rummy games to choose from. Though you don't get any practice games with practice coins like Rummy Circle, you get Rs 50 at the sign up which you can invest in games to earn money.
And you can even find some free games, but those the just few, tournaments will be completed immediately by people.
As said before, don't invest a lot in these rummy apps as there is a lot of chance for you to lose.
12. Taxaal
Taxaal is soo different game in this list. You get 10 coins by downloading the app from the referral link below.
You can use those coins to join the game and you will be entered into a slot which runs for 30 mins. There you can see 0 to 9 numbers. You need to invest coins in those numbers. You need to enter in multiples of 10. You can invest 10 coins on every number or you can invest unlimited coins on a single number.
After investing all your coins, you need to wait until that slot closes. At last, it will show you the winning number. In case you have invested in that number, the amount you invested in that number will be doubled and you can withdraw the cash instantly. And the amount you invested in remaining numbers will be lost. So don't invest in every number as you get loss.
You need to blind guess the number which will be the winner and invest the money into it. As it is a luck game, I suggest don't add the money into the app and invest in it. You get a bonus for downloading the app, you can just invest those coins and test your luck.
13. Fun N Earn
Fun N Earn is an amazing Play & earn app.
just like contests in previous play and earn apps, you have carnivals here. You need to invest in a carnival and play. There will be only 2 players max playing along with you. With the given time and given attempts you need to get a good score than him. So that you can the winning Prize. Normally the joining fee is Rs 5 and the winning fee is Rs 10.
The best thing is you get a free carnival every day from 5 pm to 7 pm. So you don't need to pay but you can still earn, this feature is not in any other Play & Earn app.
You can also find a Bumper where many people play at once and there will be many winners. If carnival is like a one on one contest, Bumper is like a tournament.
Anyhow, you can also find one on one battles where you can invest from Rs 10 to Rs 4000. There will be only one opponent for you, and there will be only one chance. You need to play the game with him and score more than him. The prize amount is double the money you invested. If you have joined Rs 10, you get Rs 20. If you have invested Rs 4000, you get Rs 8,000.
14. Top Quiz
Top Quiz as the name says it is a Quiz app. You need to join the contests by using coins which can be earned in the app itself by watching videos, referring friends, etc.
After joining the contest you will answer the quiz normally, the more questions you answer correctly, the more points you get, so you get good rank for your points. The Prize amount will be distributed according to the rankings. As it pays according to ranking, you dont need to come first. You just need to get a rank below 1000 if 1500 members are participating in that particular contest.
15. PPL (Paisa Premier league)
PPL which is Paisa Premier league is a live game app. Just the top apps in this list, PPL is similar that you need to invest in the contest to play, get a high rank and earn money.
The difference is unlike 100's of people playing in a single contest, there will only a few people 2 -10 people playing in a contest. Not only few members, but the prizes are also divided to few people only.
If there are 10 people, the prize will be given to only 3 people so there is high chances of missing the prize and also high chances of getting good amount of money when winning.
The PPL is good and games are also good enough, this can be one of the apps that I can suggest to someone. The only reason I am placing it down is just to give nice goodbye.
Read Also:
Read Also:- Live cricket streaming sites
Latest posts by Karan Singh
(see all)