15 best online cricket live streaming sites in India List 2023
Around India, the most popular sport that is considered by people of all ages is cricket. India is also one of the strongest teams to ever play the game of Cricket.
The craze for this sport is unmatchable not only in India but around the world.
Many people, these days, really like to be updated with any match of cricket which is why watching cricket from live cricket streaming sites is normalised around the country.
It's for sure that the hype of this game will never go away. This is the reason why all the live cricket streaming sites that are already available are only gonna be viewed more in the coming years.
Top live streaming websites for cricket broadcast the sport and a lot of these cricket live streaming sites broadcast almost all the series happening around the world.
Some of these are paid while some are free. All you need to access these websites or applications is a good internet connection.
Even the free top live streaming websites would require you to have an Internet connection that is well-capable for streaming videos directly.
There are a lot of websites that provide live commentary in the form of text for you to be updated with the scores.
Not only the scores, but also all the happenings of the match will be right in front of your eyes for you to read.
Some significant websites do not rely on this and instead go for video live streaming. It wouldn't be wrong to say that the live broadcast of the match is watched more widely.
Here is the list of Top 15 best online cricket live streaming sites in India
1. CricBuzz

2. ESPNcricinfo

3. Crictime

4. Hotstar

5. CricketWorld

6. CricLine

7. CricHD

8. BatManStream

9. SonyLIV

10. SkySports

11. BCCI TV

12. Fancode

13. VipBox

14. WebCric

15. Reddit
CricBuzz is a popular Indian cricket news site. It provides live coverage of news, articles and cricket matches, interesting ball-by-ball commentary, upcoming game schedules, as well as stats, records, and rankings of the team. Its versatility makes it one of the best sites for live cricket streaming in our list. CricBuzz also has a relevant app designed for mobile phone users, you can download and install the app from Google Play Store directly.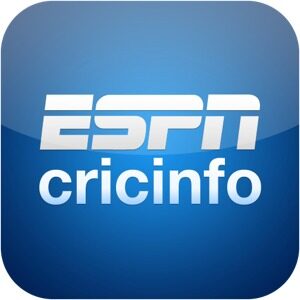 ESPNcricinfo, also known as Cricinfo or CricInfo, is a sports news website dedicated to cricket. The site provides live coverage of news, articles and cricket matches. It covers almost all major cricket events, from international cricket to IPL, BPL, BBL, CPL, Cricket World Cup, County Championships, and more. On this site, you can watch live cricket matches and scores without paying. With the update of the scorecard, you can read the text commentary ball by ball, which is really amazing.
This is a simple but comprehensive live cricket streaming website. After you enter its main page, you can directly see the cricket match currently in progress. You can watch cricket live directly by clicking the corresponding link. It provides multiple servers to ensure that you will not encounter any problems when watching. If you are a die-hard fan of cricket, then you won't find a better option than this website. This website is delivering the very things it should offer, and as per our thinking, you will definitely like the work of this website.
Hostar is a well-known video site in India. With it, you can not only stream cricket live matches for free, but also watch family shows, movies, TV shows, web series and much more. For free live streaming, you need to register on Hotstar with your email ID. You have to connect your device to a Wi-Fi network because live streaming using personal data flow is only allowed for 5 minutes.
CricketWorld covers everything about cricket. Its webpage is divided into multiple sections. In the Live section, you can watch live cricket streaming reports of international cricket matches, series and tournaments. In the Live Scores section, you can check the latest match results; In the Series section, you will find sections dedicated to current, recently concluded, future and archive stories. In addition to these, you can also enter other sections to see more related content, like news, cricket betting, cricket match predictions, cricket photos, and more.
6.

CricLine
CricLine is not a website for live cricket streaming online. However, it provides reliable and safe cricket match prediction tips every day to help you better understand who will win today and all live cricket matches around the world. If you bet with a friend on a cricket match, then their articles will be of great help to you.
As its name implies, this is another website designed for live cricket streaming. If you want to watch HD cricket live, then this site is definitely what you need. When you enter the home page of the website, you will find that there is a visual table showing all the ongoing cricket events, as well as the relevant leagues, countries, start times, and so on. Besides cricket, you can also watch other kinds of sports, such as NFL, Moto Race F1, Golf, Darts, Snooker, etc., on this site.
BatManStream is an online sports streaming site for watching football, baseball, basketball, cricket, ice hockey, rugby, tennis, volleyball, racing and other types of live broadcasts. It provides sports fans with a variety of high-definition live sports streaming channels and live score updates for free. To use it, you can simply click on the type of sport you like to see if there are any real-time matches in that country or region.
One of the most significant websites for live cricket streaming is SonyLIV. It has a plethora of cricket and sports channels where you can watch cricket, and other sporting events live. It has several channels to offer from where you can watch the latest sporting events for free. The live cricket streaming Sony LIV offers is of fantastic picture quality, and you can watch matches with commentaries in different languages. SonyLIV offers all the best features that you need to watch live sporting events comfortably in your comfort. You can also watch live streaming of the Australia Vs. India series on SonyLIV.
Another very popular one among the cricket match live streaming websites is SkySports. Here you can watch some of the International cricket matches and other international sporting events as well. On selected devices, the live streaming of a variety of sporting events and shoes is available. You can catch English live streaming on this website with the latest scores, news, and updates from all over the world. It has a mobile app that you can download on your smartphone and catch the latest live stream of different sports on the go.
If you are looking for the best cricket live streaming websites, then you must check out BCCI official website. Not only is this home to Indian cricket but you can also get the latest updates and news of the happenings in the Indian cricket world. With the BCCI website, you can watch the latest domestic cricket matches live on your digital devices and gadgets. It is very easy to watch domestic cricket matches using this website. You can also follow the latest news from cricket all over the world and also check the statistics and numbers of all cricket matches and players.
Fancode is one of the very popular live cricket streaming video websites where you can watch selected international cricket matches and tournaments live on your digital devices and gadgets. It offers you a lot more apart from the live stream of games.On this website, you can also get the latest score updates and the breaking news form sports events like football and cricket. You can also get Dream11 Prediction fantasy leagues tips as well using this website.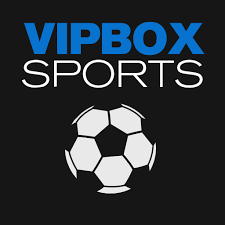 Vipbox was once considered the best live sports streaming site, but for some reason its popularity has decreased. However, it is still worth mentioning. With VIPbox, you can watch all your favorite sports channels for free, whether it is cricket, football, rugby, baseball, basketball, boxing, tennis, hockey, racing or WWE, every sport you know and love is available on VIPBox. Overall, Vipbox is indeed a very good choice for users, and we strongly recommend that you try this website at least once and it will not disappoint you.
This is an awesome website for all enthusiastic cricket fans from all around the world. This website reports the live telecast coverage of both national and international matches held in different countries. All the local leagues are also covered by this website. Users have to create their free account to browse the live cricket streaming and commentary.
With no surprise, Reddit is considered as an ideal choice for live cricket streaming online. Users can easily set up the stream on this website to watch different sports free and unlimited. Reddit is a very big brand and that's why there is a separate channel for the stream of every new single sport. The user-interface of this website is pretty much appealing in our opinion and you will also surely get pleased to visit the official website of Reddit.
You can also go for the Reddit premium membership, which will allow you to explore some of the most amazing features of the Reddit website. Not surprisingly, millions of users are using Reddit's website to stream the live coverage of their favorite sports exclusively for free.
Latest posts by Karan Singh
(see all)