How to Get POWERFUL Backlinks in 2021
It is an undebatable fact that backlinks are essential when it comes to your website's ranking. There are many available ways of finding methods to generate backlinks to your website. But trust me on this, you only want the most powerful ones.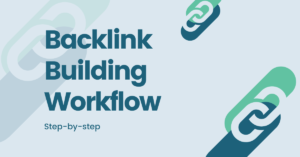 Types Of Backlinks
It is not just the quantity but also the quality that matters when looking for backlinks for your website's rank increment. Three different factors determine the value of backlinks; see them below-
Authoritative websites: the more quality the website that provides you with backlinks has, the more powerful your backlinks become. They give Google positive notice about your website resulting in your upper ranking.
Do-Follow & No-Follow: The Publisher websites may use your links in HTML code with either Do-Follow or No-Follow status. The Do-follow status will make Google notice your link, while the No-follow will make your link negligible.
On-Site Link Location: websites have sections, and the location of a particular link determines whether it is valuable or not. If the link is on the main body of the website, it will have more power than having it on a minor section of the same website. For example, editorial backlinks are the best backlinks.
Get The Best Backlinks
Editorial
Editorial backlinks are one of the best backlinks. When your website is mentioned in a quality editorial piece, these backlinks may be used in various forms.
Giving an instance of someone from your company, or it can be a reference to your content.

Reference to your website for source or additional information.

Inclusion of your content in a link roundup.
Develop high-quality content marketing with good content that creates interest among a wide variety of readers. Find popular content topics with Alexa's competitor keyword matrix.
Guest Blogging
Guest Blogging also gets you quality backlinks. When you do a guest post, you write for a different website that discloses you to a new base audience. If you provide good quality content, the host website permits you to include your website's link in that content. 
These kinds of backlinks have quality as they build trust and familiarity about your website in other publication platforms. It would be best to find useful websites that offer guest blogging and master the art of guest blogging to gain backlinks from them. 
Business Profile Backlinks
Add a link to your website in the business profiles that you have. Links on different social media sites and business listings prove valuable to Google's search engine. And these links are considered quality links.
To get high-quality backlinks from business profile listings, create profiles on well-known business websites. For instance, Yelp, Foursquare, and Yellow Pages are good. You can also opt for services such as Yext or Synup; they will manage your business for you.
Webinar Backlinks
Creating valuable resources on your website will inspire other websites to link back to yours. High-quality contents tend to lead to a webinar recording. Other sites often link embed or attach links to other websites' webinars on their website, leading to link and brand mention.
Post your Webinars as recordings so that people can visit them and form links. Then, attract attention using a blog promotion to that webinar recording. Now look for guest blogging sites that will find interest in using that Webinar as a resource in their site.
Free Tool Links 
There is another way to get the best quality, which is by providing a free tool. If your tools are valuable for others, they will link to the tools in their content. A free tool can be a trimmed-down version of a paid tool, like Alexa's Audience overlap tool.
Other Ways to Good Backlinks
The five methods mentioned above are among the best methods that generate solid and high-quality backlinks. But there are many other ways you can follow to develop a good amount of backlinks. For example-
Good quality content is an effective and fundamental way for generating enough backlinks. If you produce content that matches a particular industry's standard, the bloggers and industry experts will keep a link back to your content.
Conclusion
Some backlinks vary in importance and quality. However, good quality backlinks from authoritative websites always produce good feedback for the search engine and bring about a website's increment in SEO ranking. So I will suggest you go only for the good quality backlinks. And this article consists of methods that generate only the best ones.
" If you suffer an online border when you get some backlinks from some countries which limit the connection, maybe you can use VPN for Windows, which can solve this problem."
Latest posts by Karan Singh
(see all)