5 Tips to Making Your Move Stress Free
Moving can be a daunting task, but with proper planning and preparation, it can also be a stress-free experience. Have a look at these five suggestions to ease the burden of moving.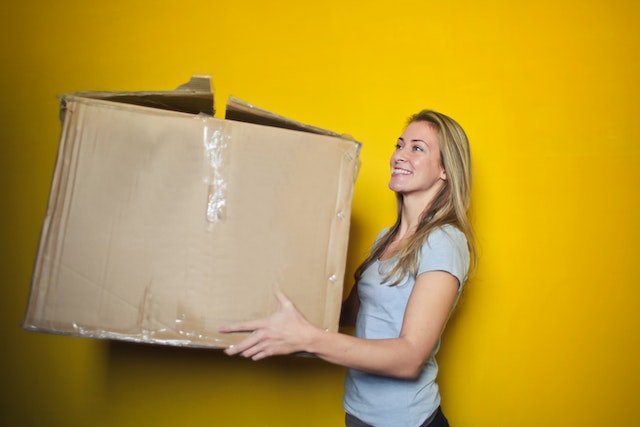 Guide for Making Your Move Stress Free
Plan ahead
A successful move requires careful preparation in advance. The first step is to create a moving timetable and assign due dates to each activity. This will aid in keeping you on schedule and preventing you from feeling rushed. Create a to-do list that includes packing, calling utility companies, and informing friends and family of your move.
Declutter
Moving houses may be used to purge unused items from one's home. When packing and relocating, this may be a big help. Then, sort your stuff into piles: those you'll retain, those you'll give, and those you'll get rid of. You may get some additional money by selling things still in excellent shape.
Hire professional movers
Hiring movers is a great way to simplify and streamline the relocation process. They can easily pack, load, unload, and transfer your stuff because of their experience and resources. This may help you save time and protect your items from harm. When hiring a moving company, preliminary research and price comparisons are important. Additionally, if you need to transport your vehicle to your new home, obtaining car shipping quotes online can help simplify the process and make your move stress-free.
Pack smartly
Packing for a move may appear to be a daunting task, but it can be simplified and expedited. Start by putting away seasonal attire and holiday decorations you will only need for a while. Pack your items carefully using bubble wrap, packing paper, and strong boxes to prevent damage during transport. Please mark each box with its contents and the corresponding room to facilitate unpacking.
Take care of yourself
Taking care of yourself when you're in the moving process is crucial since it may be taxing on your body and mind. Get some shut-eye, eat sensibly, and drink plenty of water. Get some rest and ask for assistance if you need it. After you've moved out, feel free to assign jobs to friends and relatives or a cleaning agency.
Benefits of Making Move Stress-Free
Better mental and physical health
Relocating may put a strain on your emotional and physical well-being. Avoiding anxiety, sadness, and other health concerns throughout the moving process is possible.
More efficient process
It's easier to make blunders or overlook subtleties when under pressure. The more relaxed you are when moving, the smoother and quicker the procedure will go.
Save time and money
You may save both time and money by moving without too much hassle. More money and time will be spent on useful activities and impromptu fixes to issues.
Better relationships
Whether blood or romantic, relationships with loved ones may be tested during a move, and very low-stress levels during relocation are associated with better interpersonal connections.
Positive start to a new chapter
Making the transition to a new home a stress-free experience may establish a great tone for the next phase of your life. If you're optimistic, you'll be better able to take advantage of your new situation.
Factors to Consider Before Making Your Move Stress Free
Size of your home
Your home's square footage will also play a role in the difficulty and expense of your relocation. More packing supplies, helpers, and potentially more substantial moving vehicles will be needed for bigger dwellings.
Special needs
While making your moving plans, keep in mind any specific requirements you may have, such as a pet that needs special care or goods that are particularly big or delicate. You may need to employ professional movers or make other specific preparations to prevent loss or damage to your goods during the moving process.
Distance
Another important consideration is the travel time between your current and future residences. A long-distance move may need the services of a professional moving company. Long-distance moving is what these firms do best, so you can trust that your stuff will be transported securely.
Conclusion
In conclusion, relocating doesn't have to be an anxious time. If you follow these suggestions, your relocation should go off without a hitch. Remember to care for yourself by planning, removing unnecessary items, hiring expert movers, packing efficiently, and staying organized on a moving day. With the right mindset and approach, your move can be an exciting new chapter in your life.
Latest posts by Karan Singh
(see all)