7 Best Keyword Research Tools In 2023
In SEO, keyword research is one of the crucial elements, as good-quality keywords are not only an efficient way to attract more people to your site but also help you in creating the opportunity to rank well in search engines.
Besides, it lets you see both seed keywords and long-tail keywords as well as where your competitors are ranking at the top, allowing you to improve your content and steal others' attention.
With the help of these tools, you can plan your content strategy in order to cover the topics in your landing pages and blog posts.
There are hundreds of keyword research tools available over the internet, but it is very challenging to find the right one especially if you're fairly new to SEO.
That's why in this article we've compiled a list of the 7 best keyword research tools to assist you to conquer your content.
So if you want to perform effective keyword research and elevate your site's SEO, you can use any of them to empower your content and speak to your audience:
Best Keyword Research Tools Of 2022
1. Semrush
SEMrush is a SaaS platform that is often used for online ranking data and keyword research. The software was released by Boston-based company Semrush Inc and was founded by Oleg Shchegolev and Dmitri Melnikov 14 years back in 2008.
SEMrush was first started as Seodigger before becoming an extension of Firefox, then renamed SeoQuake Company in 2007, before landing on SEMrush.
This software is not merely a keyword tool, it's like the Swiss Army Knife of SEO that provides you a full picture of everything you need to know. It also hosts a 7-day free trial that too without entering details of the credit card.
What makes Semrush works differently from the other tools is that, instead of showing a long list of keyword ideas, it displays only those keywords that your competition already ranks for.
SEMrush comes with four different pricing plans- Pro, Guru, Business and Enterprise, but the best offers come with annual billing, also if you choose to cancel your subscription within the 7-day trial no charges will be levied which is great.
Website: Semrush
2. Ahrefs
Similar to SEMrush, Ahrefs is a popular Singapore-based keyword research software that offers an all-in-one SEO toolset. It was founded in 2010 by Dmitry Gerasimenko. Its main tool, Site Explorer, is used to analyze backlinks and search traffic of any website or URL.
Using this amazing keyword explorer, you can come across various new keyword ideas just by typing them into the search box. More keyword suggestions is another competitive intelligence functionality offered by Ahrefs that ensures you get to see new keywords in search queries.
In addition, there is a distinguishing feature called unique click metrics to let you know the click distribution between paid and organic results, the average number of clicks per search and how often people search the same keyword in 30 days.
This software also offers some level of flexibility for your research, which means you will be able to search from a multitude of locations including YouTube, Google, Bing, Yandex, Baidu, or Amazon.
All these innovative features and their intuitive design makes this software ideal for content creators today.
Website: Ahrefs
3. Ubersuggest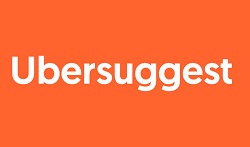 Ubersuggest is another powerful SEO tool that offers a wide range of features like keyword suggestions, search volume data, questions on Google using the keyword, filter keyword suggestions, by comparison, prepositions, SERP, project creation, links, domain score and more.
And if you sign into this site with your Google account, you will be able to get daily rank tracking, more keyword suggestions and personalized SEO suggestions.
This FREE chrome extension not only gives you insightful data of a specific keyword on Google but also provides valuable information in a very understandable way on various other sites like YouTube, Amazon and more.
With the help of content ideas featured in Ubersuggest, you can see the pages performing well for that particular keyword as well as their Pinterest and Facebook shares.
It also boasts graphs and trends, which break down the total monthly search volume displaying the monthly desktop & mobile searches individually.
Overall it's the best software that you should check out before spending money on other options for similar features.
Website: Ubersuggest
4. Wordstream
If you're on the hunt for a simple yet effective keyword research platform, then you can check out WordStream, a user-friendly keyword tool that can be utilized for the latest Google search data.
It's inevitable technology specifically helps you to raise the productivity for handling, assembling and segmenting your keyword list.
With the help of the free version, you can take advantage of basic features like keyword suggestions, Google search volume and the number of searches within a specific time frame.
But in order to unlock its full power and get additional insight like cost per click (CPC), competition and opportunity scores, you will have to sign up for the premium WordStream Advisor.
Besides the search box, there are optional filters especially designed for industry and country that provide a good set of potential keywords you can take advantage of.
It doesn't end here, WordStream also has an additional feature: a negative keyword tool and keyword niche finder that enable you to prevent ads from matching to irrelevant search queries.
Website: Wordstream
5. Kwfinder
KWFinder is a highly efficient keyword research tool designed by Mangools, a developer that is well known for delivering the best keyword research tools.
Packed with a whole host of other useful features, this platform lets you find keywords for both SEO and paid search. It aggregates key metrics from different sources allowing you to create keyword lists and giving you access to essential information so that you can make decisions faster and quicker.
Additionally, it provides insight into the competitive landscape in pay-per-click (PPC) advertising and a proprietary index value for SEO difficulty. This straightforward tool aimed at improving the efficiency of keyword research processes by presenting them in an efficient and appealing way.
To conclude KWFinder is a transparent keyword research tool that boasts an exquisite interface and is ideal for those who want a one-stop search marketing tool.
Although it comes with 3 subscription plans- Basic, Premium and Agency, it also offers a 10-days free trial which is worth using.
Website: KWFinder
6. Keywordtool
Launched in the middle of 2014, Keyword Tool is a SaaS product that makes use of Google Autocomplete and other search engines in order to generate long-tail keywords and other related keywords for any topic.
The platform was created by Artem Galimov and Leow Kah Thong with a view to providing thousands of keyword suggestions from real user queries.
In its initial stage, it started with 83 languages from the autocomplete of 194 Google domains. KeywordTool scrapes keywords and suggests ideas from multiple search engines including Google, Bing, YouTube, Amazon, eBay, Instagram, Play Store, App Store and Twitter.
It's a pretty rudimentary online keyword research tool that can be used even without creating an account.
Using the free version of Keyword Tool you can sort out questions, and prepositions and filter to include specific words within results, but to access the full list of data like search volume, suggestions, cost per click, competition, trends, and competitive analysis capabilities you have to pay certain charges.
Website: KeywordTool
7. Moz Keyword Explorer
Regarded as one of the top keyword research tools on the market, Moz Keyword Explorer serves as an easy-to-use SEO tool that has all the features you expect from any advanced keyword research tool.
It's a time-saving keyword research tool that lets the users organize their keywords into lists as well as find profitable keywords. This fantastic platform is a great source not only for analyzing the competitiveness of a keyword but also for unearthing the low-hanging fruit.
Priority score is one of its interesting features from Moz that boasts a mixture of all the individual factors a typical tool used to suggest keyword options.
Though this software doesn't include as many data points as other full-featured SEO tools include, it's also a benefit for less overwhelming users who aren't professional search marketers.
In addition, Moz offers a one-month trial period and 10 free queries per month on signing up.
All-in-all this is one of the best keyword research tools that is especially designed for bloggers or content creators to brainstorm their blog post titles that'll do well in search.
Website: Moz
Conclusion:
You just went through the list of Top 7 keyword research tools. Whether you run an eCommerce website or in a blogger profession, arming yourself with the appropriate tools is very much important, as it can not only enhance your content but also helps in attracting traffic to your site.
All the tools or platforms we have mentioned above are some of the best keyword research tools that you can currently find in the SEO marketplace.
So you can install any of these tools on your device without any second thought and ensure your content gets in front of the right people when they need it the most.
We hope you find this article informative and will assist you in finding the best keyword research tools for SEO.
If you have queries or confusion about any of the tools we have reviewed then you can leave your questions in the comment section. Also, we'd like to hear from you—are there any tools we missed?
Latest posts by Karan Singh
(see all)