Top 10 Construction Companies in Delhi NCR, India
Are you willing to get an office constructed? Or perhaps wanting to get your house built? Well, if you have any of these requirements then probably what you need is a construction company by your side! Not just buildings, the traffic lights that make you fret but still are very important to ensure safety, the lifts that carry you to the top floor, the staircase that helps you maintain your health, the washroom that help you ease out a bit and a lot of other things are wholly the gifts of construction companies to us. We surely can't imagine our lives without the construction companies, right?
But yes, if you are willing to hire a construction company for your ease, then you must take into consideration certain points. Also, how about knowing why exactly do people bombard us with advices saying, we should hire a construction company? Well, all your queries will be answered in a moment! So, stay tuned! below is the list of top 10 construction companies in delhi ncr, india.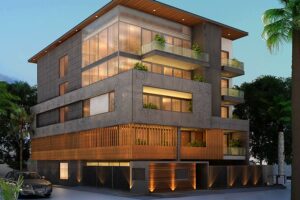 List of Top 10 Construction Companies in Delhi NCR
1. Modern Construction Co.
M/s Modern Construction Co. was established in the year 1976 by late Sh. M.K. Jain, at that time it was registered with P&T as Class – 1 Contractors. It was much later that it was registered with the CPWD in 1987 as Class 1 Contractors. The firm is also registered with the Registrar of Firms.
The company has spread its wings across the country over the years and has a number of prestigious projects under its belt. With its headquarters in Delhi, it is poised for growth and success in the years to come.
Website: http://www.mccdelhi.com/
2. Varindera Constructions Ltd
Varindera Constructions Ltd. was established in 1984 under the chairmanship of Mr. Varinder Kumar Garg. It has been our largest venture, providing comprehensive and massive construction solutions in various segments of national importance like housing, institutional, healthcare, aviation, roads and highways. With our rich experience, we execute innovative techniques in engineering, procurement, and construction.
Our expertise in the domain increases efficiency, reduces time and cost overruns and adequately caters to the needs of a dynamic environment. Our projects are judiciously designed to help.
Website: http://www.vclgroup.in/
3. C & C Constructions Ltd.
C & C Constructions Limited, incorporated in July 1996 by a group of professionals, is now one of India's fastest growing ISO 9001:2008 construction conglomerates focused on creating nationally important infrastructure assets.C & C Constructions' activity areas include turnkey responsibility for Roads, Highways and Urban Infrastructure (water, sanitation and sewerage, power/telecom transmission, towers and commercial buildings).C & C Constructions Ltd. has a unique business model, with proven expertise in innovative thinking, project and cost management. We are focused on delivering high quality work within budgeted time and costs, as evident in the various accolades and repeat business.
Website: http://www.candcinfrastructure.com/
4. Pamposh Constructions India Pvt.
Established in 1982, Pamposh Group has carved a niche for itself in the construction business by successfully executing the Civil Construction works on Manpower Deployment Basis and Unit Rate Basis. We Multinational Construction Company, has been associated with construction of Federal Projects, Traditional Structures, Institutional Buildings, Commercial Centres, VRD/ External Development and many more.
Supported by extensive knowledge and vast experience of founder members, our skilled workforce is committed to timely completion of every project undertaken without compromising on the issues related to quality, safety and environment.
Website: http://www.pamposh.net/
5. Nagarjuna Construction Company Limited
Passion drives commitment and commitment scripts success – best describes the phenomenal change architected by the visionary Entrepreneur, our Founder Chairman, Padma Shri awardee Dr. AVS Raju. His dedication inspires our workforce to walk the extra mile to make the world a better place to live in.
Our resolve of crafting a brighter world has not remained just an inspiring vision. It is a tangible achievement that has made a positive difference to millions of people. As we cross time and border frontiers and add many divisions to our ever expanding family, we remain a business house the world can rely on.
Website: http://ncclimited.com/
6. Auspicious Construction Company
Auspicious Construction is one of India's fastest growing premier civil construction service providers with technical proficiency, helping multilateral public and private sector clients in their endeavour to build infrastructure for tomorrow. As a fully-integrated infrastructure firm, we connect unparalleled expertise across services, markets, and geographies
Aspiring to continuously reach new heights and accomplishments has always been Auspicious' key aim since its inception in 1998. Because of the motivated and empowered team of people networking together in order to cater the client's needs, today Auspicious is thriving in the construction industry. Here each member believes in putting forth their significant value for minimising the rework and supervision
Website: https://www.auspiciousgroup.com/
7. Sense Projects PVT. LTD
Sense Projects pvt. Ltd. Headquartered in New Delhi, is rapidly growing and well reputed construction company in India. We are involved in a full range of engineering, architectural, construction activities for industrial, commercial and Residential infrastructural development. Since 2007 we deliver end-to-end solutions in 10 business segments, namely construction, PEB, MEP, interior fit-outs, turnkey projects, road services, General contracts, maintenance, collaboration and project management. The unique amalgamation of commitment, innovation and confidence is the essence of our company's culture. Using modern principles & sophisticated technologies we envision being the primary preference at all times both nationally as well as globally for our renowned excellence, quality, performance and reliability in all types of construction in Delhi NCR, pan India.
Website: https://senseprojects.in/
8. Aadarsh Constructions
We would like to introduce ourselves as a genuine, well established, conventional and steadfast name in the Construction Industry serving our customers in the most assuring manner for a decade. We are well known in this industry for our timely delivery of the assigned projects keeping the check of high quality controls. We have an experienced team of eminent and distinguished engineers, innovative and resourceful interior designers, competent works men and most skillful labors to substantiate high quality works man ship and desired results. We are well known in this trade for the following characteristics.
Website: https://aadarshconstructions.co.in/
9. Htrecon Constructions Pvt.Ltd
HTRecon Constructions Pvt. Ltd. is a professionally managed Civil construction company, converted from a proprietary firm viz. "M/s HTRecon Constructions" in the year 2007.The erstwhile proprietorship firm was established in the year 2007 by Mr. Harit Brij Grover, now one of the director of the company.
Since inception the company is engaged in the construction of infrastructure Development projects it includes landscaping and horticulture gained prominence in its civil structural work with complete interiors & exterior finishing work in all respect Real Estate and allied fields, with in the construction of infrastructure development projects and gained prominence in its civil structural work with complete interiors & exterior finishing works and also we are into landscaping, land designing , plantation, horticulture and allied fields, within the country by catering to the need based sectors and clients with a timeframe commitment strategy adopted for the projects within the given timeframe. The company with its dynamics and growth potential is headed by Mr. Harit Brij Grover and Mr. Brij Mohan Grover.
Website: http://www.htrcpl.com/
10. Shubham Constructions
Shubham Constructions is a professionally managed proprietorship concern, specializing in execution of Civil Engineering, Plumbing & sanitation, Electrical Projects and Interior Projects. Our firm has highly experienced and qualified engineering and supervisory staff. The firm has undertaken/ completed a number of prestigious projects in and around Delhi, U.P and Haryana and has grown manifolds in terms of turnover and reputation and is known for the quality of turnover and reputation and is known for the quality of work executed.
The firm is now well set on the path of prosperity and has diversified in the construction of residential and commercial buildings. It is a matter of great pride for us to mention here that our clients greatly value our performance, which is based on quality, workmanship, trust and mutual understanding. With a rich heritage traditions craftsmanship, the firm has risen both in stature and size to successfully meet the challenges of constructive development of the 21st century.
Website: http://www.shubhamconstructions.in/
Latest posts by Karan Singh
(see all)