Top 15 Best Fantasy Cricket Apps in India 2023 [100% Working]
IPL 2023 started in Few Days and here in this post, we have listed Best Fantasy Cricket App In India To Earn Real Cash: Love playing fantasy game? or searching for some New fantasy Cricket apps list? to try your luck, the well-defined post – about top fantasy Cricket apps is only for you guys, So, you can pick your best one to play on the board. there are lots of fantasy apps like myteam11, halaplay.
Paytm First Game ballebaazi, fantain i.e available but picking the best one is difficult and don't be confused where to play, because Here in this article, we have listed all-new Best fantasy cricket apps in India on the basis of user trust, legality, branding and trends, I Can assure you what I have listed is all genuine, Tested and authorized. Scroll down and try some to win real cash.
Fantasy cricket games are the new generation trend. No matter what your age is, fantasy games are made for sports lovers. The most impressive fact about these games is that you can win real cash prizes and withdraw them to your bank account when playing your favourite game from the comfort of your home.
Nowadays the fantasy market has been in tremendous growth and peoples are really enjoying the format of fantasy to show the cricket skills, Here we have listed newly and trusted fantasy apps so you can choose by your need, and play on your favourite fantasy platform.
Legality Of Best Fantasy Cricket App list In India?
Many of you have questions in minds, playing fantasy sports in India, and earning real cash from it is legal or not, As per government rule, fantasy sports is a game of skill, in recent time, a decisive case in 2017 supreme court of India has defined fantasy games as the format of game skills, where the human brains are working, so it is not considered as betting or wagering, case won in the favour of fantasy sports, but there are some rules implemented after judgment, and Indian federation of sports & gaming -( IFSG ) is playing a vital role between the fantasy cricket apps as per rules & laws. So, Playing Fantasy Cricket in India is 100% Legal and authorized.
How To Play Fantasy Cricket Game-
fantasy games are the part of skill where you create and make a virtual team to join leagues like some other online internet game available but here you need to put your cricket knowledge, skill and yes some luck too, So, suppose you are a cricket lover or let's say your mind is like cricket keeda, why not to put all your skill? to make a perfect fantasy team, join the league, and beat the opponent's team to win some real cash.
How To Earn Real Cash Daily-
Create Account On Fantasy apps
Get some free bonus by verifying your mobile number
Create the perfect fantasy team for leagues
join the available leagues private or public
check the pints after the match
Withdraw your winning amount into the bank account
How To Create Fantasy Cricket Teams –
Open your favorite New Fantasy Cricket app
Select any upcoming/available match you wish to play
Now you need to create a dream team to join the battle
Select on wicketkeeper for your team
pick 3-5 batsman ( where 3 is minimum and 5 is maximum you can select )
take 1-3 all-rounder ( where you need to pick at least 1 all-rounder up to 3 )
choose 3-5 bowlers
Wohoo !! your team is ready
make one caption and one vice-captain for your squad
join available pot/leagues available
beat the team and win leagues prizes
Excited? Let's not waste time anymore and get started with the Best top 10 New fantasy crickets apps Lists in India.
List Of Top 15 Best Fantasy Cricket Apps India 2023
1. OneTo11 

2. Dream11

3. Ballebaazi
4. MyTeam11
5. Howzat
6. My11circle
7. GoSuper11
8. Playerzpot
9. BatBall11
10. Fantasy Power11
11. Myfab11
12. MPL Pro
13. Fanmojo
14. Gamezy
15. Vision11 Fantasy Cricket App
16. 11Challengers Fantasy App
1. OneTo11 
Oneto11 is a real time fantasy platform for fantasy lovers to earn daily free paytm cash. Win upto Rs 1000 cash prize with their Daily Lucky Draw campaign. This is great opportunity to earn lots of income from this fantasy app as you are getting free Rs 100 on Signup with unlimited referral program. You can also share your referral code to earn lifetime income from it. So download OneTo11 Apk now to enjoy all benefits.
OneTo11 Referral Code is – ARAB4RQD

Get Rs.100 Signup Bonus Free

Earn 1.5% of Referred Friend Contest Fee

Up To Rs 500 Refer Cash.

Upto 11 Levels of Referrals in the Network.

Chance of Earning Unlimited Income and Lifetime Rewards.

Get Upto 100% Cashback While Adding Money.

Minimum Withdrawal Is Only Rs.50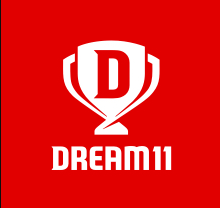 Dream 11 is one of the most trusted Fantasy cricket applications offering the opportunity to play cricket and win cash prizes at the same time. With over 2 crore players, Dream 11 features multiple sports options as well as various formats and challenge types. All in all, It's all about using your cricket/sports skills and completing the challenges to win the cash prizes up to lakhs of rupees.
Note: To withdraw funds in your bank account, you need to add your PAN Card details.
Download Dream11 App
Dream11 Referral Code:
Sign up Amount: Rs.50
3.

BalleBaazi
Ballebaazi is another fast-growing fantasy app that you can try. It has the user-friendly interface to help you get the best fantasy gaming experience. It features three gaming modes, that's Bowling Fantasy, Batting Fantasy and Classic Fantasy modes. All in all, if you love playing cricket, this app has got everything to impress you. ₹50 bonus and referral program is available too.
4.

MyTeam11
MyTeam 11 is one of the popular New Fantasy Cricket app after Dream11. the only difference is the less number of teams and clubs which actually boosts the chances to win in single bet matches. Also, it has some free league in which players can bet without paying anything and can win decent cash prizes.
For now, they are offering a free 100₹ bonus to the new players to participate in paid leagues and win cash prizes. Users can Play Regular fantasy as well as safe fantasy. Now you can Play Fantasy Cricket, Fantasy Football, Football Kabaddi & BasketBall.
5.

Howzat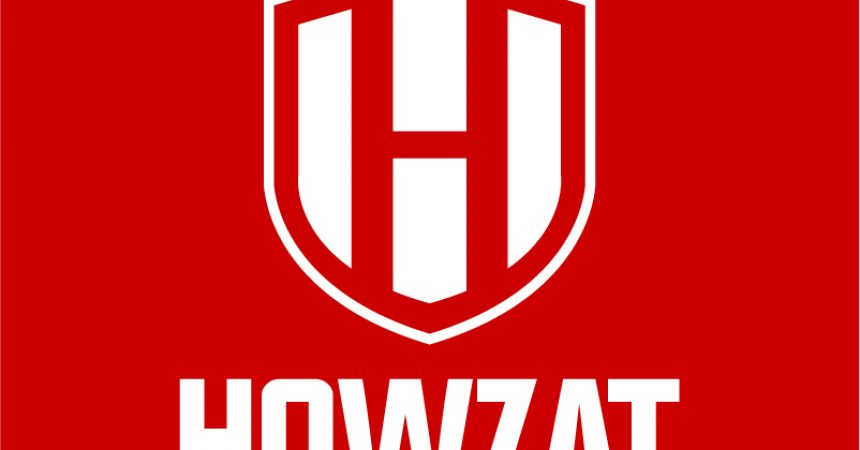 It's a new Cricket fantasy platform featuring IPL, World Cup 2019 Fantasy Cricket Tournament. Just start playing the game, score points, claim real money and withdraw them to your bank account daily. However, you need to provide your PAN Card details, and the minimum withdrawable limit is ₹250. Register today to claim ₹250 joining bonus and use them in paid leagues.
6.

My11Circle
With My11Circle, you can create a team of 11 players for every match and battle with cricket teams to earn real money. They are also providing upto Rs.500 bonus to the new members, and that can be used in any of the featured league. Club, teams and extra free matches are some of the Impressive features making this app unique from others.
7.

Gosuper11
Gosuper11 is another legal fantasy gaming app where you can play your favourite games and earn real cash. It's very similar to Playerzpot featuring Cricket, Football, and Kabaddi Games. Join today to get a ₹50 bonus. Refer and earn scheme is also available and one can get up to ₹100 for every friend who joins the platform following his/her referral link. All these credits can be used in paid leagues. Join to start playing and win real cash from today.
8.

Playerzpot
In Top 10 New Fantasy Cricket App, We have listed Its three in one fantasy gaming platform where you can play Cricket, Football, and Kabaddi Games. Registration is free and right after you join the platform, you'll get 1000 gems and that you spend on players. Free and paid both pods are available for players. Overall, with an impressive user interface, a legal concept, and an instant Paytm money transfer feature, this one is another fast-growing fantasy app in India.
9.

BatBall11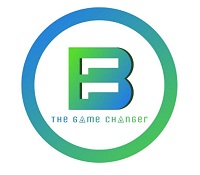 Batball11 is a Fantasy sports App to play Fantasy cricket and you can earn Real Cash by using your knowledge of cricket. It brings a whole new level of fantasy gaming which allows you to play the fantasy sports with interesting offers and unique features.
On joining, earn 50 INR Rewards in your Batball11 wallet as a joining Reward by using Referral Code SINGH
Moreover, refer and invite your folks to the BatBall11 community by sharing a batball11 referral code with them.
Once a referred user download the App and deposit minimum Rs. 20, you along with the referred user will be rewarded with 50 INR Rewards each in your wallet.
Infinite number of referrals can be referred an entire life of Batball11.
So, the more referrals you send our way, the more rewards you could make.
10.

Fantasy Power 11
It's the Best fantasy app that arrived in the market with unique and exciting offers. There is no fierce competition on this app, and thus the chance of winning challenges and matches is very high. Also, Fantasy Power11 don't ask for any major identity details; you can withdraw cash prizes to your Paytm account by simply verifying your phone number and email. Great interface, ₹20 sign-up bonus, no KYC requirement are some of the best features of Fantasy
11.

MyFab11
MyFab11 is another new fantasy app in India that genuinely help players to win real cash. On
MyFab11, you are allowed to select only 11 players from two teams and assign captain and vice-
captain roles to the players chosen. As said, the max player per team is 6; there is more chance of winning challenges on MyFab11.
12. MPL Pro
MPL is one the largest e-sport community which allow you to play multiple games without investing any penny. You can earn a reward in the format of tokens by inviting you nears and dears. You can spend tokens to play fantasy cricket games. Every game has one winner as usual, and if you won, then you can earn real cash, which can be withdrawn in your bank accounts, UPI, amazon pay, and PayTM.
Read Also:- MPL Pro Referral Coupon Code
With the 1.37 billion population according to UN data, India stands in the first position when we talk about population. Due to a vast population, the source of earning an income is numerous, and one of the best earning portals is an E-sport. E-sport contains further production houses, and one of the trusted and verified E-sport platforms is Mobile Premier League. So, we are introducing MPL Pro which is a modified version of the original app.
13. Fanmojo
Fanmojo is an e-sports platform where players play skill based games to earn money. Fanmojo offers variety of casual games along with fantasy Cricket, Football and Kabbadi for millions of Indian Sports fans and gamer alike. Fanmojo.in offers fun and exciting gaming experience where sports fans and casual gamers compete against each other to win REWARDS and CASH prizes wholeday and everyday. Its easy to participate, compete and win CASH prizes. Once the winners are declared at the end of each contest or a match the players can Withdraw their winnings immediately through PAYTM.
Fanmojo is one of the largest preemium fantasy sports platforms with a large user base playing fantasy cricket, football , kabaddi and casual games to win real cash. Fanmojo app gives users a chance to win cash by putting their sports knowledge and skill to use. Fanmojo offers fun and exiting gaming experience where sports fans and casual gamers compete against each other to win REWARDS and CASH prizes wholeday and everyday. The sports fan can create their teams consisting of real-life players and can win points based on their on-field performances.
Founded in the year 2016 , the Fanmojo app has over 2.5 million registered users. Users on the Fanmojo app have won an upwards of Rs.30 cr by creating 1cr teams and participating in 10000 + matches across various sports
On a mission to revolutionize the fantasy sports sector, the company founders have made it their aim to push fantasy sports across India. Fanmojo app is making it possible for sports fans to engage with matches in a better fashion, and experience the thrill of being a team owner and not just a spectator.
14. Gamezy
Gamezy is having promoted by KL Rahul in the year 2021, Gamezy is the latest offering from Gameskraft – India's fastest-growing gaming platform. Gamezy aims to be the most rewarding fantasy game providing more rewards for gamers interested in winnings. The fantasy game will debut during this year's IPL Cricket season with a vision to create a delightful and seamless experience, ensuring more variety for gamers looking for participation and engagement during the matches.
These pre-launch activities are aimed to ensure that players win big and get a head start to play fantasy cricket once the T20 season kicks off. Gamezy will make its debut with this IPL season. With so many rewards to be won even before the season starts, it will be an opportunity for the cricket and T20 enthusiasts to witness and experience fantasy cricket in an all-new experiential avatar. From virtually being team owners by creating their own teams to making informed decisions to win more, it will be a new fantasy gaming experience.
15. Vision11 Fantasy Cricket App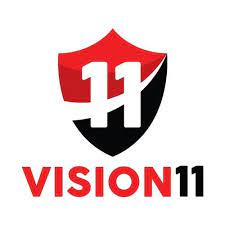 Between these three apps, Vision11 is also a great app with a 100% lag-free interface. It will also give you Rs 100 cash bonus for downloading but you have to enter Vision11 Referral Code.
Vision11 recently changed its referral scheme. Now if you refer your friends to join and play Vision11 then you will get a ₹100 cash bonus and the friend will get a ₹300 cash bonus. At the same time, you will earn 20% real cash in your winning balance for a lifetime.
16. 11Challengers Fantasy App
It is very easy to win if you join a fantasy contest on a new fantasy app. 11CHALLENGERS is a new fantasy cricket app. I have been using 11Challengers Fantasy App for a long time. You don't feel any lag or slow loading problem in this app, which is the best thing I feel in any new app.
In this app, you will get a ₹100 cash bonus for downloading and ₹50 for a referral. Not only this but also you will get a 20% commission on your winning balance from your referred friend deposit and investment. If your friend invests ₹100 to join a contest then it means you will get 20% of it in your winning balance. So if you share this app with your friends and they will play matches, then you will earn money without joining any contest.
Frquently Asked Question About Best Fantasy Cricket App
1. What is fantasy cricket?
We all love the sport of cricket and fantasy cricket is a simple way for fans to engage better. Watching a game live on television? Why not select a team of eleven players and as they score runs or pick wickets in the live games, their points in the fantasy leagues will also keep rising. If you outscore everyone else in your fantasy leagues, some prizes are guaranteed.
2. How to play fantasy cricket?
As you can see above, we have a list of several different fantasy cricket apps and websites. All of them have different concepts and different ways of scoring. One thing common among all is that they take into account real-time scores, and all let you win prizes. Sign-up to any one of the fantasy cricket websites mentioned and get your journey started right away!
Latest posts by Karan Singh
(see all)