Hot Tips for Investing in California Real Estate
For investors wishing to bolster the diversity of their portfolios, investing in California real estate may be a rewarding choice. Yet, knowing where to begin may be difficult in such a cutthroat environment. 
This article will discuss hot tips for investing in California real estate.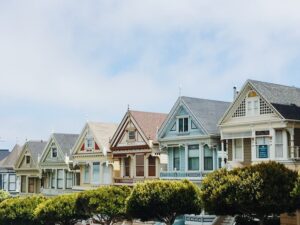 A Guide for Investing in California
Location is Key
Location is crucial when buying real estate in California. Certain areas, such as San Francisco and Los Angeles, are known for their high real estate prices, while other areas may be more affordable but may not have as much potential for appreciation. Researching the area you're considering, including factors such as job growth, crime rates, school districts, and public transportation access, is essential. 
Investing in a sought-after area may assist guarantee that your money grows and draws tenants or purchasers. For example, there are beautiful and affordable properties available in the charming area of Happy Valley CA. 
Consider a Fixer-Upper
While turnkey properties may be more attractive, they often have a higher price tag. Consider investing in a fixer-upper that needs some work but has potential. Fixer-uppers can be purchased at a lower price and renovated to increase their value. It's essential to have a solid renovation plan and budget before purchasing a fixer-upper to ensure the investment is worthwhile.
Work with a Local Real Estate Agent
While investing in California real estate, it might be advantageous to work with a local real estate agent. Local agents have in-depth market knowledge, including current trends and upcoming developments. 
They can help identify properties that meet your investment goals and negotiate on your behalf. Working with a local agent can also help you avoid the pitfalls of investing in a foreign market.
Calculate Potential ROI
Before investing in a property, it's crucial to calculate the potential return on investment (ROI). This includes considering the property's purchase price, renovation costs, and potential rental income or resale value. Investors should aim for a positive cash flow, meaning the rental income covers the mortgage, taxes, and other expenses. A positive cash flow can help ensure the investment is profitable and provides long-term returns.
Know the Laws and Regulations
California has unique real estate laws and regulations, such as rent control and tenant protections. Researching and understanding these laws before investing in California real estate is crucial. Investors should also ensure their properties are up to code and meet local safety and building regulations. Failing to abide by these rules and regulations may result in high penalties and other problems with the law.
Benefits of Investing in Real Estate in California
Diversification
Investing in real estate in California can provide diversification opportunities for investors. A buffer against inflation and market volatility may be provided by real estate investments. Real estate investments, unlike bonds and stocks, have a weak relationship with other investment vehicles, which means they may assist in balancing a portfolio of assets and lower overall risk.
Cash Flow
Investing in real estate in California can provide investors with a steady stream of passive income through rental properties. With high rental demand in California, investors can charge premium rents, providing a consistent cash flow. Positive cash flow can help investors pay off their mortgage and other expenses while providing additional income.
Tax Benefits
In California, real estate investments come with a number of tax advantages. They consist of depreciation, property taxes, and mortgage interest tax deductions. By using 1031 exchanges, real estate investors may also postpone paying capital gains taxes. These tax advantages may assist investors in lowering their tax obligations and raising their total rate of return.
Strong Economy
One of the biggest and most varied economies on earth is found in California. California's economy is consistently growing with a thriving tech industry, entertainment industry, and international trade. A strong economy can help support the real estate market by providing a stable job market and increasing property demand.
The Downside of Investing in Real Estate California
Volatile Market
California's real estate market can be volatile, with rapid price fluctuations and market swings. The real estate market may be impacted by variables including interest rates, employment expansion, and the general status of the economy. Investors may find it difficult to foresee and prepare for their investment gains due to this unpredictability.
Natural Disasters
Natural catastrophes including earthquakes, wildfires, & mudslides are common in California. These catastrophes have the potential to destroy or damage homes, costing investors a large amount of money. While insurance can provide some protection, it may not cover all damages, and the potential for losses should be considered when investing in real estate in California.
Conclusion
Investing in California real estate can provide investors with long-term returns and diversification opportunities. When investing in California real estate, it's essential to consider factors such as location, property condition, working with a local agent, calculating potential ROI, and understanding the laws and regulations. 
Investors might succeed in the California property market by doing in-depth research and engaging with knowledgeable experts.
Latest posts by Karan Singh
(see all)