How to download pubg pc for free
PUBG PC Download For Windows PC [ FREE -Working 2020 ]
PUBG (PlayerUnknown's Battlegrounds) is one of the most popular games in the world; Gamers love this game too much. Here you will know how to play PUBG on PC, most people know how to play and download PUBG on mobile devices.
PUBG Mobile is free for everyone; you don't need to pay a single penny to download this game on your device. However, when the PC arrives, you need to pay some money (around $ 10) to download and play this game, you can PUBG PC Download india through Steam, it is the official and paid way.
You have two options to download and play PUBG on your PC / Laptop, first buy PUBG for PC through Steam and then use Emulator and play PUBG Mobile on your PC. Here I will share the two ways with you step by step.
PUBG minimum system requirements
Requires a 64-bit processor and operating system
OS: 64-bit Windows 7, Windows 8.1, Windows 10
Processor: Intel Core i5-4430 / AMD FX-6300
Memory: 8 GB RAM
Graphics: NVIDIA GeForce GTX 960 2GB / AMD Radeon R7 370 2GB
DirectX: Version 11
Network: Broadband Internet connection
Storage: 30 GB available space
PUBG recommended system requirements
Requires a 64-bit processor and operating system
OS: 64-bit Windows 10
Processor: AMD Ryzen 5-1600 / Intel Core i5-7600K
Memory: 16 GB RAM
Graphics: Nvidia GTX 1060 6GB or better
DirectX: Version 11
Network: Broadband Internet connection
Storage: 30 GB available space
PUBG PC Download & Play Via Emulator
Downloading PUBG to PC is a simple process, there are a number of emulators available on the Internet, now if you think about what an emulator is, then it's software that creates an Android or iOS environment on your PC .
Using the emulator, you can install almost all Android and iOS apps, games on your computer. If you don't have a graphics card yet, you can play PUBG on PC as emulators behave like the Android platform.
There are many emulators available on the internet, but only a few emulators are good for playing PUBG because PUBG is a massive game with lots of controls. Below are some great emulators that I have personally used that work well.
A complete guide to Install & Play PUBG Mobile on PC Free
If you want to play PLAYERUNKNOWN'S BATTLEGROUNDS on your PC / laptop, you must install Bluestack or you can also use Steam for Windows. Here is a complete guide to install and play PUBG Mobile on Windows for free. Just follow the steps below.
1) Tencent Gaming Buddy
It is the first emulator on this list created by Tencent Games. These are the same developer who created PUBG Mobile so Tencent Gaming Buddy can be considered as the official emulator. Especially Tencent Gaming Buddy is created for PUBG.
PUBG Mobile runs smoothly on this emulator. You must learn all the control keys to play PUBG to get the best games, you can't play well the first time, but after 5-8 games, you will enjoy.
How to install Tencent Gaming Buddy
The installation process is very simple; You should go to the Tencent Gaming Buddy official websites and click on the download button, then click on the downloaded .exe file and follow the provided instructions.
You can also download Tencent Gaming Buddy directly by clicking on the below link.
Remember that you must have around 3 GB of Internet data to complete the process. While using the emulator, your team or will only be paired with other players in the emulator.
You don't need to create an account or use VPN on this emulator; you also get regular update of PUBG Mobile.
2) NoxPlayer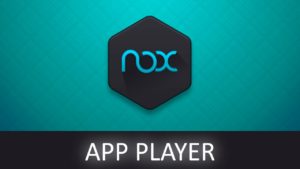 NoxPlayer is also a good emulator that works with the minimum system requirements; It is a stable, fast and reliable emulator. Users can play almost all the games in this emulator.
Download Nox App Player from the link below and install it on your computer, after that you need to login with your Gmail ID.
After logging in, you can access the Google Play Store, so type "PUBG Mobile" in the search bar and install the game on your PC via the Nox emulator.
3) BlueStacks 4
BlueStacks 4 is also a good free emulator but entirely different from the above, Tencent is specially designed for PUBG, but BlueStacks is universal. By using BlueStacks, you can play almost any game on your PC.
BlueStacks works with minimum requirements like 2GB of RAM and 4GB of hard drive space, but for a better graphical and user experience, you should have at least 4GB of RAM.
How to download and install BlueStacks
Go to the BlueStacks official website and click the download button, the file size is around 500MB, after the download click on the downloaded .exe file and follow the provided instructions.
After installing Bluestacks, you need to log in with your Gmail account, enter the email address and password, and start using Bluestacks.
Once you log in with your Gmail account, you can access the Google Play Store. Open Play Store in BlueStacks and type PUBG in search bar.
Now click on the install icon, remember the app size is around 1.7 GB.
After installing the PUBG mobile you will get the shortcut on your PC's home screen, you can also find an icon in my apps section of the Bluestacks.
After launching the game you have to create a username in PUBG, Now all things are done, and you can enjoy PUBG PC on your PC free of cost.
Remember:- While using emulator your team or you will only be paired with other players on the emulator.
4) LDPlayer
LDPlayer is another feature-packed emulator for Windows 10 and is dedicated to smartphone gamers. Good keyboard mapping controls, compatibility with the latest Android games and active updates make LDPlayer a reliable gamer-oriented emulator.
In addition to PUBG Mobile, you can use this emulator to play other popular smartphone games like Clash of Clans, Brawl Stars, Black Desert Mobile, and Call of Duty: Mobile.
As for the disadvantages, this emulator runs on an earlier version of Android.
Make sure the emulator you are using is running on Android 5.1.1 or later and that your PC has at least 2GB of RAM. Similar to PUBG, you can download, install, and play PUBG Mobile Lite on your PC using any of the Android emulators mentioned above.
PUBG Review:
Within a few hours of play, you get the feeling that everything, even the smallest detail, has a purpose. For example, each door is closed when a match starts, so doors exist as doors, but when they are open they also serve as a warning sign that you are not the first person to arrive here.
Military bases and cities harbor powerful weapons, but that draws more players, and therefore more conflict. A long time ago, high-level players began to memorize the default address of cars, in order to distinguish an intact vehicle from a distance.
The more you play, the more you learn how the game works. Every few minutes, the playable area of ​​the map begins to shrink to a random location, and players outside the safe area will take incremental damage and eventually die if they don't enter the safe area in time. In the game, players see the limit as a bright blue wall that contracts over time.
On the way to the center of the circle, you can eliminate competition or allow them to fight each other. Whether you're shooting from a distant cliff, going from house to house with a shotgun, or just hiding in the undergrowth, the number of survivors will inevitably decrease as the blue circle pushes them to a place like a giant trash compactor of conflict .
Tips And Tricks:-
Hide and peek
Loot first, shoot late
Only shoot when you're in range
Keep an eye on the map
Wheels are better than legs
Communicate with your squadmates
Game Informations :
Platforms: Microsoft Windows, Xbox One, PlayStation 4
Initial release date: March 23, 2017
Designer: Brendan Greene
Composer: Tom Salta
Developers: Bluehole, PUBG Corporation, Xbox Game Studios, Tencent Games
Conclusion
PUBG is a great shooting game which is why people spend their time with it; You can play PUBG Mobile on your computer for free, and the emulator is the free choice for PUBG PC devices. Tencent Gaming Buddy and Bluestacks recommend emulators to play PUBG on PC.
FAQs, PUBG Download Frequently Asked Question:-
Latest posts by Karan Singh
(see all)