How To Increase Conversion Rate Through Community Building On Instagram
Does your Instagram engagement fall off daily? Are you making any mistakes that fail to turn on the audience? This article lets you identify perfect strategies to build an engaging community and stop you from committing mistakes while posting.
Here is a 7 ways To Increase Conversion Rate Through Community Building On Instagram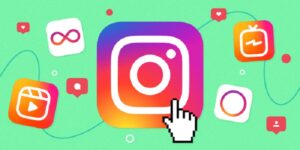 1. Optimize your Profile Bio
With the notion to convince people to follow your profile, mention profile name and bio where Instagram permits 33 characters for the name and 150 characters for bio. The name and bio on your Instagram profile must be short and sweet. When the audience visits your profile, they should instantly get the right feel of what you do and what they get from your profile.
Ensure to accomplish the word of honor you made in bio by sharing a picture to your feed, a story, a small Instagram reel, addition of a product to shopping category, a live session, or a lengthy IGTV video clip, and more. 
2. Build Engagement Through Feed Post
What is the right time to post content on Instagram? People often ask this question. The initial one hour after the content is shared is a very crucial period. This time has more advantage over the Instagram algorithm as it helps rack up auto likes on Instagram to boost engagement or build post visibility. Some ways to cultivate engagement during the day, identify those people who liked your content during the first hour of posting. Send a private text with a query and an URL to your post to initiate a conversation. That, in particular, takes them back to the post and answers the question directly in the comment section. Also, you could share your content as a private text with up to fifty people and seek their views. Meanwhile, remember that fifty people you share the content with genuinely appreciate your post as it interests them. When commenting on your post, respond to them, including a question to further extend interaction or a request to further the interaction.
3. Increase Engagement on Stories
Indeed, the people who view your stories are the ones that are already following you. Stories are no longer available on hashtags like before, and there is no such technique to search for new stories. Anyhow, you could tag other people to your Instagram story. Doing so, they receive a notification about you mentioning their profile in your story with a preference to reshare your story. That is an excellent way to bring your profile and story to a new audience, mainly if the content in the story interests them. You can tag up to ten profiles. That way, it builds your brand visibility. While hashtags are not as successful as once on Instagram stories, geotags could get your business observed if the area you tag is relevant to your post. 
4. Magnify DM Engagement
Even now, Instagram's Direct Message is the most liked feature for many business people to engage with and stay in touch with their community. And, after the addition of Quick Replies, it has become easier to reply to a stream of texts. The main aim is to trigger a conversation and build a to and fro exchange. A great way to extend your conversation is by making another question in direct messages. Respond to DM using audio or video messages to help brands show up from the rest.
5. Enhance IGTV Videos for Engagement
IGTV on Instagram is long-format video content. Setting up an IGTV is more like having your television channel where your community could engage. Similar to other features on Instagram, people can comment and respond to them on IGTV videos to instigate a conversation. The main difference using IGTV is that you can place a link to your website, regardless of the size of your community. Apart from that, you can also link stories to IGTV on Instagram, even though you have less than ten thousand followers that the app necessitates to access the link and swipe-up features in your stories. You can also upload your live videos onto your IGTV. Suppose your live video is less than ten minutes; you could download and optimize the videos before uploading them to your IGTV. Suppose the live video is more than ten minutes; in that case, you will have to upload it directly to IGTV and ensure that the thumbnail and optimization are perfect as you won't be able to download or edit the video beforehand.
6. Craft Engaging Live Content
With Instagram Live, replying to comments is considered key to magnifying engagement by marketers, similar to other platforms. The other way to boost engagement is to incorporate Question & Answers stickers to bring in an audience to ask queries formally. It is effortless as you can smoothly monitor all the comments rather than scrolling through them. Additionally, you can go live with three more people. When a new guest joins with you, their audience will get a notification, maximizing your Live engagement and putting your brand to a new audience on the platform. Instagram Lives are present at the top of the user's feed, aligned with stories, but it appears before stories with a "LIVE" logo over your profile picture. They stay there until the end of your LIVE sessions.
7. Boost Instagram Reels Engagement 
Instagram Reels are advanced features on the platform. It is a tiny video format to inspire creativity. They are loaded with chances to bind with new people and actively engage with a community. Instagram engagement with reels follows the same way as classic engagement models. The higher the comments on the reel, the higher the Instagram forwards your reels to new eyes. You want to tailor the content of audience interest; hence the comments and views you acquire are relevant and not random.
Conclusion
Taking the time to have a meaningful conversation with your community is what engagement is all about. Instagram engagement is always a key indicator for determining success on social media networks. As individuals have become highly dependent on social media for building relationships, enhancing engagement on Instagram is now a primary concern. So, utilize the above ideas to attain the power of engagement on Instagram.
"If you want to get more free Instagram followers to promote your business or your brand, you can try to use GetInsta, the best tool to get free Instagram followers & likes."
Latest posts by Karan Singh
(see all)