How to start a social media marketing agency
In this era, social media marketing rules the world of networks. Many entrepreneurs are eager to shift their business into social media marketing. If you want to start a social media marketing agency, you may face many challenges. It has both sides: benefits and challenges. 
It is not very tough to handle if you do hard work. There are some vital small steps that you need to follow carefully. You may be interested to enter on the list of social media startup agencies and big companies, but if you begin your career in social media platforms as a digital marketer then below mentioned facts are essential. It will help you to increase your business skills and motivation toward work.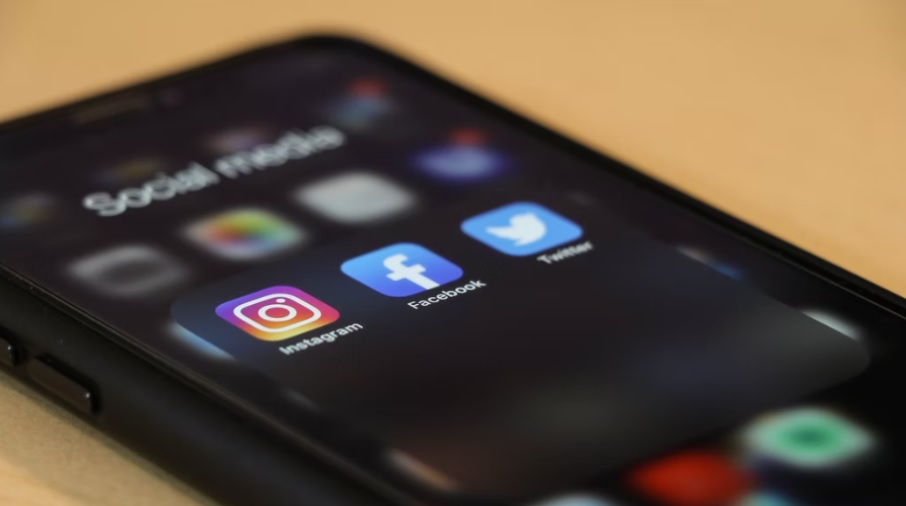 Few Side Hustle Ideas To Start A Social Media Marketing Agency In 2022:
While starting a social media marketing agency, you have to be aware of some techniques and business methods. In this blog, I am going to cover the main metrics of running a social media marketing agency.
1. Be Upgraded Yourself:
The most crucial and vital step to proceed toward the starting point of an e-marketing agency is to apprise yourself. You can't move if you're not aware of the up-to-date information on marketing and business metrics. Gaining knowledge, yourself is the main source of starting a digital marketing agency. Also, you have to remain full of time, money, and energy. 
If you want to see yourself as a successful marketer and establish a good marketing funnel, then you need to follow the domain very closely. This means your holistic practice will help to grasp the basic ideas of SEO, email marketing, content marketing, and graphic design. Once you have gained knowledge about the primary tools and techniques, it will be easy for you to continue these novel trends. 
You can pay a Facebook ad manager to promote your business as Facebook ads are feasible to grow a digital marketing agency.
2. Be Fixed About Your Niche:
You have to fix the niche, which means determining the specific domain is basically helping you to start a social media agency. At the point of starting, it is a wise approach to take small steps as a beginner. The first thing is that you have to pick the group of audience which will suit your business.
A niche is basically a focal point of your business. It can be a technique or can be a group of audience that has the intention to target. When you are acquiring experiences, it will help you to identify the best and most suitable platform for you. 
Before fixing the niche, you have to select the sector that you are interested in, or you have the idea of running it smoothly. Without having knowledge of your business sector, you can't handle the social media agency. It will be tough for you to go into a totally unknown zone. 
3. Draw A Business Plan:
Before entering the world of Emarketing, you have to draw a business plan and figure out the structure of the business. The first matter is you have to choose which type of business you are going to start. This means how legally it has value while initiating. It is important to hold a liable and loyal proprietorship and partnership when you begin a business.  
The name of your brand should be very vital, and you have to choose it very carefully as 50% of your success depends on the name of the brand. The catchier names you will select for your agency, the better it will be to form. A unique and easy name means at least it will be readable and clear enough while audiences are pronouncing the brand name. 
Before switching to the business name, you should have to consider the sector name for your website. If the sector name is finalized, then it will be easy to access the website. 
Another important task is arranging the legal approaches and checking out the permitted license and registration. Finally, you must open a separate bank account to increase the purchase power and legitimacy. 
* Google ads are more worthwhile to reach your E-marketing agency. 
4. Create The Portfolio:
The ultimate point of starting a social media agency is to provide customers with useful and attractive offers. First, you should think about why and what you are selling to the customers. You also have to be aware that the products are cost-effective or not.
While you are planning to launch the products, you have to maintain the high quality with actual content, achieve followers, and increase lead generation. Especially when it comes to cost, you should keep it at scale and follow the total steps.
Once you are completed with the designing of the products, it is time to organize a portfolio. You have to be wise in in-depth studies like client reviews or upcoming future goals of the agency. As a newcomer in the industry, you always have to keep your portfolio simple and loyal. Once you grow in your business, it is okay to expand and add other pieces of work. 
5. Online Presence Is Important:
It is normal that you don't have much knowledge and experience in the initial years, but if you want to grow in your business, you have to present yourself online most of the time. As it will increase the credibility of the company, and people at least think that you are pretty much aware and alert. As a business owner, if you didn't give the responses to the customers or couldn't help the potential target customers, then it makes no sense to run an agency. 
Social media agency where you need to be present invisible to the customers. 
 *You can do blogging regarding your business which is also an initiative to start a social media agency.  
Read Also: Arizona Constitution
Final Words:
When we start driving on the road that time, we determine our destination, are aware of the safety, and also keep in mind others' safety as well. Samer, in the world of social media marketing, you have to draw a business strategy, finalize the destination, and of course, legal safety is a must. 
Latest posts by Karan Singh
(see all)