Order Online Liquor delivery In Delhi NCR, India
People have been asking for a long while why there is not a single service that would allow to order home delivery of alcohol liquor online. We have become a digital society that orders groceries, medicines, food and almost everything from online portals like Amazon, Grofers, Zomato etc. On the other hand, alcohol and liquor also come under essentials category. They should be allowed to be traded as an e-commerce business with proper verification processes.
Now you can find hundreds of buyers and sellers of alcohol and liquor online by using our marketplace platform. We directly connect individuals who wish to buy and sell their personal liquor stock. This sellers provide option of home delivery of alcohol or pick up in mutually agreed location.
Buy beer, whiskey, whisky, vodka, liqueur, cognac, wine, rum, brandy and all types of Online liquor delivery in delhi.
How does it work? – Order Alcohol Liquor Online
For Buyers:
Just visit our marketplace page (click here) to see currently available listings from our sellers.

Once you have found what you looking for, send a query or message to the seller and wait for them to get back to your offer.
Seller
Visit Add Listing page (click here) and select the category and sub category of your alcohol that you wish to sell.

If you are selling multiple liquor bottles then just select other or any one of the category and we will add multiple

categories at the time of verification.

Lastly, you need to add an image, title, your location, country of the liquor, price, quantity, size and delivery method.

Sellers can add their phone number or contact details in the description of the listing.

Kindly make sure that you go through our terms and submit the listing.

Once you listing is submitted, it will automatically get reviewed within 24 hours.

If everything is OK then your listing will be approved and live on our website.
List of Top 7 Stores to Order Alcohol Liquor Online In Delhi
1. KNOCK, KNOCK, ALCOHOL IS HERE!!
There is a lot of joy in ordering in Alcohol while being in your funniest pajamas or so to say we want to tell you about Places in Delhi that deliver Alcohol right at your doorstep. One does not have to worry about how messy one is, there is absolute zero judgement about how sloshed we are and we do not have to worry about the most vital thing, 'how do we get home' after the happy high state that we have achieved. All this because someone somewhere near your house is just delivering all those cling-clang bottles at your doorstep…All you have to do is sit back in those same superman pajamas and make a phone call.
2. GRAND BAZAR, KAILASH COLONY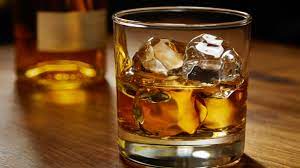 Established in 2000, relocated in 2014 and expanded in 2020, we strive to offer the best customer service while you shop our stock of libations. Feel free to ask any questions you may have about preparing the perfect cocktail. Our shelves stay well-stocked and they keep the selection up-to-date with alcohol market trends. The store's location is easy to find, being on the corner of Delhi and Mt Alverno, across the street from Chipotle. We have a well-trained, attentive staff that would be more than happy to assist you. Our customers are very important to us, and our efficient and friendly staff makes certain that you are 100% satisfied when you leave our business.
Where: Kailash Colony Market, HS-10
Call: 011-6525-0303
3. JAIN DEPARTMENTAL STORE
This place again has all the answer to your alcohol related queries. They are a call away when you plan to have a stay home booze party and they have a huge variety that your sometimes indecisive guests can choose from be it wine, rum or whiskey…or simply anything.
Where: C-3, Safdarjung Development Area, Delhi – 110016, Opposite IIT Gate, SDA Market
Call: +91 9350084489 / +91 9212164946
4. THE LIQUOR STORE, MGF MALL, SAKET
This Saket Mall store delivers alcohol too. They have a various range of alcohol and stock all sorts of expensive Alcohol as well. Just in case it's not a pajama party but dads office promotion celebration at home and the boss and pricey wife is visiting, The Liquor Store will be of great help.
Where: MGF Mall, District Centre, Saket, New Delhi-17
Call: 011 41785000
5. Wine & Beer Shop
Another place that has got your back when t comes to delivering alcohol at your door step is Wine & Beer Shop. The place has a big collection of alcohol. Feel free and order in from here in bulk or a bottle or two.
Where: Shop No: 15-17, Savitri Complex, Greater Kailash II, Below Savitri Cinema
Call: +91 9810331097
6. Charlie's Wine And Beer
With an elegant collection of liquor, Charlie's Wine and Beer is a place that has become our favourite. Though they deliver at your door step but we advice you to visit this place once to take in the beauties kept here.
Where: G-31, 0, Chattarpur
Call: 011 33852771; +91 8851793494
7. MORNING STORE, BASEMENT LIQUOR STORE, GK 1 M BLOCK
This place can be helpful if you are ordering in a Beer crate and some Breezer Bottles. They usually do not store much of wine or so. Other than this, if your beer is suddenly over at 12 am when a friend's friend has also joined in your pyajama party then the helpful bar managers of MY BAR, GK1- do get a crate or two delivered after immense persuasion. If at all that is no option then the site THE BEER GUY and LETSBUYDRINK.COM always come handy.
 FAQs About Order Online Liquor delivery In Delhi
1. Will anyone be able to place an order?
The straight-up answer for this would be no, anyone would not be able to simply grab a bottle lick we grab a sandwich from a food delivery app. The user will need to submit some sort of identity to prove that they are in the legal drinking age group.
2. How to Order Alcohol Delivery Online in Delhi near me?
Delhi Liquor Home Delivery Website/ App: Online Liquor order is now permitted by the Delhi Govt and it can be done via app or web portal. After the announcement, we can see people searching for Delhi Liquor Home Delivery Website and Online Liquor Delivery App in Delhi.
3. Where can you order Alcohol Online?
As of now, the Delhi government has not listed any online portals or apps using which the users will be able to place an order. However, we are expecting private apps like Swiggy, Zomato and Amazon to jump in here and offer some sort of a solution.
4. How to order liquor online in Delhi?
Go to Google Search Engine or go through the Google Play Store. On the Google Homepage, Search for "How to book liquor online in Delhi" or "Online Portal for liquor in Delhi" and Check the relevant web Portal for purchase online Liquor.
Latest posts by Karan Singh
(see all)