10 Most Profitable Franchises In India | Best Indian Franchises
India has been known as one of the biggest franchise markets in the world. The success is determined by several factors. Firstly, the country has one of the largest consumer markets due to numerous population. It means that Fast Food, Restaurant, Healthy Food, Retail will always be among the most profitable franchises in India. The second factor stems from some changes which the country has undergone such as privatization of healthcare and education sectors, liberalisation and globalisation of Indian economy.
This way, high profit franchise opportunity in India is appeared to be in Education, Training and Career Development, Health and Senior Care. The country's government is also concerned about pollution. Therefore, Recycling and environment-friendly businesses are found among the trendiest and the highest profit franchises. However, the businesses which are related to IT and online ordering services such as E-commerce, Call center, Courier are top 10 most profitable franchises in India today`s pandemic situation.
List of 10 Most

Profitable Franchise Business Opportunities in India
| Profitable Franchises in India | Franchise units | Initial investment | Franchise Security Deposite |
| --- | --- | --- | --- |
| 1. DR LAL PATHLABS | More than 2000 | Rs 3-4 Lacs | Rs. 50,000 |
| 2. AMUL | More than 2000 | Rs 2-2.5 Lacs | Rs 25,000 |
| 3. SUBWAY | More than 350 | Rs 6,098,000 | Rs 650,000 |
| 4. E-ASHWA AUTOMOTIVE PRIVATE LIMITED | 10-20 | Rs 10 Lakhs | Rs 1.50,000 |
| 5. CRBTECH SOLUTIONS PVT LTD | 10-20 | Rs 5 Lakhs | 15% |
| 6. MICHAELS ICECREAM BURGER | Less than 10 | Rs 5 Lakhs | 10% |
| 7. TECHNOKIDS | Less than 10 | Rs 20 Lakhs | 15% |
| 8. CHICAGO DELIGHTS PIZZA | 20-50 | Rs 10 Lakhs | 20% |
| 9. DTDC COURIER AND CARGO LTD. | Over 12000 | Rs 2 Lakhs | 10% |
| 10. INXPRESS | 20-50 | Rs 5 Lakhs | 30% |
1. DR LAL PATHLABS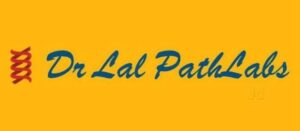 Dr Lal PathLabs is India's trusted & one of the largest diagnostic chain with over 60 years of experience in providing pathology services. Dr Lal PathLabs is present and operates labs and diagnostic centres not only in India but also in some countries like the UAE, Saudi Arabia, Nigeria, Bangladesh and offers a range of services (pathology testing, radiology testing, lab staff training, lab management services, quality assurance programme). Franchisees get good return on their investments having an opportunity to earn more than 1 lakh per month. To be eligible to become a franchisee pretendents should be self-motivated, have medical experience and own approximately 200-250 sq. ft. area at ground floor with toilet facility.
2. AMUL
Brand Amul which belongs to Gujarat Cooperative Milk Marketing Federation (GCMMF), the food product marketing company, brings a profitable business opportunity with maximum returns on investment. The Amul Model has helped India to emerge as the largest milk producer in the world. Milk brand offers various types of franchisees as Outlet, Railway Parlor or Kiosk. Every franchisee can get revenue of around Rs 5 to 10 lakhs per month from a franchise or to earn margins up to 20 per cent on retail of a range of products depending on the shop place. Amul-branded outlets are required to be spread over 100 to 300 square feet of area and have an air-condition system.
3. SUBWAY
Subway, founded in 1965 as Pete's Super Submarines in Bridgeport, Connecticut, is an American fast food restaurant franchise that primarily sells submarine sandwiches (subs), salads and beverages. Today Subway, with franchises of more than 40,000 units across 110 countries, also expands in India. Joining the company's team gives franchisees the great opportunity to own proven profitable business with a low investment, simple operations, flexible floor plans, national and local support, national and regional advertising, and much, much more. Subway recommends the franchisee to have 170 Sq. ft area for the food court and 350 sq ft. for non-food court space. The minimum manpower required to run the franchise is 8 personnel.
4. E-ASHWA AUTOMOTIVE PRIVATE LIMITED
e-Ashwa Automotive Private Limited is one of the leading manufacturers of environment-friendly battery-operated vehicles. The company specialized in the manufacture of e-Rickshaw, e-Loader, e-Auto, e-Cart, e-Scooter & e-Bike. e-Ashwa has a strong team of technical & skilled workforce with hands-on experience of both automobiles as well as the aviation industry. The company's mission is to manufacture world-class electric vehicles under make in India program with indigenous technology, indigenous supply, and indigenous reliability, clubbed with committed customer service & satisfaction.
5. CRBTECH SOLUTIONS PVT LTD
CRBtech is a leading training and career development company. With experience spanning more than 18 years, CRBtech has focused on training engineers in it, mechanical, electrical and clinical research. We have trained more than 9000 trainees and placed them in various reputed and well-known companies. We helped them chart their career journey with a great beginning in the industry. The franchise benefits are proven formula of success and support from CRBtech Solutions, a low investment business with high returns and a long term association, quick return on investment, a free training program for a franchisee.
6. MICHAELS ICECREAM BURGER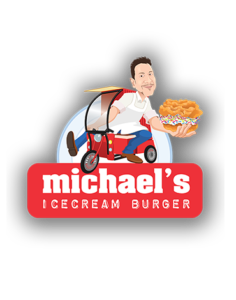 Michael's Icecream Burger is the first of its kind, conceptualized in New York. "Crunchilicious!!!" – hot & crunchy on the outside, cold & mushy on the inside. We also serve the most creamiest ice cream Scoops & Sundaes. Michael's Icecream Burger franchise is unique and highly profitable in all the ways. The franchise advantages are low investment, highest profit margin compares to any other competitor, highly affordable prices, available in 3 formats – mobile vehicle, mall kiosk, independent store.
7. TECHNOKIDS
TechnoKids Franchise opportunity is an excellent blend of owning a business while making a positive impact on education. There is a growing demand for quality technology education for K-12 instruction. Technology is a growing and changing industry, TechnoKids presents a special opportunity for entrepreneurs to invest in themselves while enjoying the ability to motivate and inspire others.
8. CHICAGO DELIGHTS PIZZA
Chicago Delights is a pizzeria unit, with a quick serving fast food joint that has revamped into a new style and serving to the locals and tourist-our famous pizzas, burgers, wraps and more. Chicago Delights is known for its taste & variety of traditional exotic pizza and mesmerizing grills. It is a completely profitable chain. The franchise support includes site selection criteria and guidelines, management training, on job training, advertising brochures, online software services.
9. DTDC COURIER AND CARGO LTD.
DTDC India, founded in 1990, is one of the preferred courier brands in India with the largest network of delivery destinations which offers courier services to domestic and international markets. DTDC has a unique franchise-based business model with different types of franchise opportunities. The franchisee system assists start-ups with minimal capital investment and helps them generate business and profit for themselves and for DTDC. Since its inception, DTDC has always focused on the development of franchisees and that remains its biggest strength till date.
10. INXPRESS
At InXpress we have partnerships with world-class carriers that handle the pick-ups and deliveries on behalf of our customers. Your local InXpress shipping specialist will work with you to determine the right carrier and service option for your requirements at great prices. InXpress gives you the opportunity to build a flexible business with the support of a global franchise system. Our scalable franchise opportunity gives you a business that you can build to suit your lifestyle choices.
Latest posts by Karan Singh
(see all)