Second Hand Car Loan – Common Mistakes to Avoid During Used Car Financing
If you are looking to finance your used car purchase from a lending institution, the first option you are probably going to stumble upon is a second hand car loan. These financing options have become one of the most popular loans when it comes to used car financing because of the multitude of benefits they extend. As against personal financing, which was often the choice of the common man for used car purchase before customised used car financing became popular, the latter offers extensive features and benefits that make it a much better option to go for.
A used car loan is a secured loan that comes with reduced rates of interest due to limited risk involved, making funding affordable for many. It also helps avail maximum financing through a high Loan to Value (LTV) ratio, thus making used car purchase convenient. When availing the funds, you must, nevertheless, take care not to make a few common mistakes that applicants often commit. Taking care of these shall help improve your chances of hassle-free loan approval.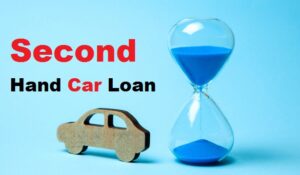 Avoid Sending Application with a Low Credit Score
Although secured loans like second hand car loan do not necessarily require a high credit score, your creditworthiness still holds importance, and contributes to easy loan approval. It thus becomes crucial that you check your credit score before applying for the advance. Usually, lenders consider a credit score above 750 to be ideal for the purpose of financing. 
If you planning to avail a used car loan but do not hold a decent score, it is best to wait for a few months and take the necessary steps that should help push your score higher. The result for any step taken may take up to 6 months or more to reflect on your credit score or history. So, it is best to plan ahead to avail the funds. 
Some smart steps to be taken towards the improvement of your creditworthiness are – 
Repaying your existing debts

Utilising not more than 30% of your available credit

Availing not more than 50% of monthly income as debt

Making timely repayments and not missing any EMIs
With these steps taken over the time, you can expect credit score improvement.
Do Not Miss Out on Checking All the Applicable Charges
A second hand car loan, just like any other secured financing option, also attracts several fees and charges that a borrower is liable to pay. However, the charges actually levied can vary from one lender to another. Also, the rate or amount at which such charge is levied can vary. The factors combined can create a significant difference in the total loan liability payable by the borrower. 
It is thus essential that you go through the applicable charges on your used car loan and compare lenders before finalising. In case you are planning to repay the advance earlier than the determined tenure or seeking to avail a balance transfer, you must also consider the associated charges for a better idea on the amount you would need to pay. Note that prepayment facilities for floating rate loans availed by individuals does not attract any charges, and hence any lender should not be levying such charges for the facility.
Make Tenure Selection Carefully
Tenure is another crucial aspect to consider when it comes to availing a second hand car loan. Note that with reputed lenders, the maximum financing value can go high up to Rs.50 Lakh. While the loan amount can be suitable for the purchase of your desired used car model, it also impacts the instalments payable each month. It thus calls for a suitable tenure selection as the right tenure can not only help in keeping your EMIs in check but also help manage your loan liability with ease.
So, when your loan tenure is 5 years, you can compare between short and long repayment periods to make an informed decision. Make the use of an EMI calculator for better tenure selection. In case you select a short tenure, it will increase the EMIs payable. However, it would also mean a shorter time involved and thus a reduced interest burden, helping you save some precious bucks. Contrarily, if you select a longer tenure, although it brings down the immediate loan liability by reducing the EMIs payable, the total repayable amount remains high due to an increased interest burden.
Apart from these, you must also take care not to miss out on reading the fine print of your loan agreement when availing a second hand car loan. Going through them thoroughly shall help you be aware of all the terms and conditions laid down by the lender, allowing you to decide accordingly. 
Before applying, you must also make sure to check all the eligibility requirements. Meeting the necessary criteria not only improves your chances of easy loan approval but also helps secure favourable terms on your second hand car loan. Be ready with all necessary documents before applying and choose online application mode to fast-track loan processing.
Latest posts by Karan Singh
(see all)