Top 10 BPO Companies in India
BPO is typically categorized into back office outsourcing, which includes internal business functions such as human resources or finance and accounting, and front office outsourcing, which includes customer-related services such as contact center services, below is the list of top 10 bpo companies in india.
Here is the list of top 10 bpo companies in india
1. Firstsource Solutions Ltd.
2. WNS Global Services (P) Ltd
3. Genpact India Pvt. Ltd.
4. Tata Consultancy Services Ltd.
5. Aditya Birla Minacs Worldwide Ltd.
6. Hinduja Global Solutions Ltd
7. Aegis Ltd
8. Wipro BPO
9. Infosys BPO
10. EXL Service. com (India) Pvt Ltd
1. Firstsource Solutions Ltd.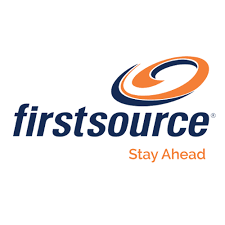 Firstsource delivers innovative, value-added business process management services across the customer lifecycle. They offer a comprehensive suite of business process management services through a combination of extensive domain knowledge, strategic alliances and internal competencies backed by leading-edge technologies. Their focus on Telecommunications & Media, Banking & Financial Services, Insurance, Healthcare and Publishing verticals has enabled them to extend business benefits beyond cost arbitrage.
Their endeavor is to deliver value-added services in Customer Management, Data Processing and Collections to build long-term partnerships with their clients and their end-customers. They leverage well-tuned processes and innovative Intellectual Property-based products to simplify complex business processes.
Head Office: 5th Floor Paradigm 'B' wing, Mindspace, Link Road, Malad (West), Mumbai 400 064
Tel.: +91 (22) 6666 0888
2. WNS Global Services (P) Ltd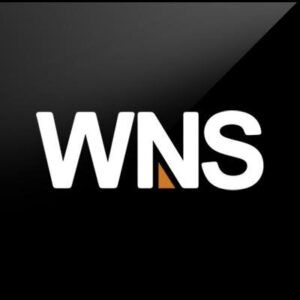 WNS Global is a global business process management company headquartered in New Jersey, United States. It has 34 "delivery centers" across the world, including India, United Kingdom, Australia, China, Costa Rica, Philippines, Poland, Romania, South Africa, and Sri Lanka. Adrian T. Dillon is the Chairman of the Board and Keshav R Murugesh is the group CEO.
Head Office Address: Plant No. 10 / 11, Gate No. 4, Godrej & Boyce Complex, Pirojshanagar, Vikhroli Mumbai – 400-079
Phone: +91 22 4095 2100
3. Genpact India Pvt. Ltd.
Genpact is a multinational business process outsourcing (BPO) and information technology (IT) services company, domiciled in Bermuda with executive headquarters in New York. Genpact's current clients include more than 100 of the Fortune Global 500. N. V. Tyagarajan, president and CEO of Genpact, has led the company since his appointment in June 2011. Genpact was established in 1997 as a business unit within General Electric.
Address: IT Park, DMRC Building, Shastri Park, Delhi, Pin: 110053,
Phone: +91 11 4256 5400
4. Tata Consultancy Services Ltd.
TATA Consultancy Services Limited (TCSL) is a multinational information technology (IT) service, consulting and business solutions company headquartered in India. TCS operates in 46 countries. It is a subsidiary of the Tata Group and is listed on the Bombay Stock Exchange and the National Stock Exchange of India. TCS is the largest Indian company by market capitalization and is the largest India-based IT services company by 2013 revenues. TCS is now placed among the 'Big 4' most valuable IT services brands worldwide. TCS is ranked 40th overall in the Forbes World's Most Innovative Companies ranking, making it both the highest-ranked IT services company and the top Indian company. It is the world's 10th largest IT services provider, measured by revenues.
Hyderabad Office: Tata Consultancy Services Limited, [Certifying Authority – PKI Services], 5-9-62, 6th Floor, Khan Latif Khan Estate, Fateh Maidan Road, Hyderabad – 500 001.
Phone: +91-(40)-6667 1118/ 1120
5. Aditya Birla Minacs Worldwide Ltd.
Aditya Birla Minacs Worldwide Ltd. is a business and technology outsourcing company with headquarters in Toronto (Oshawa), Canada; Detroit (Farmington Hills), USA; and Bangalore, India.
With 21,000 employees and 34 operations centers in Canada, Germany, Hungary, India, Jamaica, the Philippines, the United Kingdom, and the United States, Minacs provides the manufacturing, banking, financial services, insurance, telecom, high technology, media, and entertainment, healthcare, and government and public sectors with outsourced customer life cycle, marketing, finance and accounting, procurement and IT services.
Head Office in India: Campus 4A, Ecospace Business Park Outer Ring Road, Bellandur Bangalore 560103 India.
Phone: +91 80 4144 6000
6. Hinduja Global Solutions Ltd
Hinduja Global Solutions, is a pure play business process outsourcing service provider headquartered in Bangalore, and part of the Hinduja Group. Formerly known as HTMT Global, the company re-branded itself as HGS in line with the group policy. It has 24000+ employees world wide with a large employee base in India. It has presence in about 10+ countries including Philippines, USA, UK, Canada, France, Germany, Italy, Netherlands, Mauritius, UAE and Jamaica. In India, it has more than 50+ "delivery centers" including major cities like Bangalore, Chennai, Hyderabad, Mumbai, and growing cities like Mysore, Nagercoil, Durgapur, Siliguri, and Guntur.
Head Office: HGS House, #614, Vajpayee Nagar, Bommanahalli, Hosur Road, Bangalore- 560068 India
Phone: +91 (80) 25732620
7. Aegis Ltd
Aegis is a global business services provider in the area of experience management. They provide a suite of solutions for our clients, from strategy and design to implementation and execution, that help global brands deliver memorable end-customer experiences.
With a presence in 52 locations across 12 countries and with more than 55,000 employees, Aegis manages over a billion customer interactions every year for over 300 clients across verticals such as BFSI, Telecom, Healthcare, Travel and Hospitality, Consumer Goods, Retail, and Technology. Aegis manages, enables, extends, and enhances business experiences for its clients and their customers across consulting, technology, outsourcing, and training and education.
Aegis is an Essar enterprise. Essar is a USD 39 billion conglomerate.
Address: Plot No 247, Udyog Vihar Phase – 4 Gurgaon, Haryana, 122001 India
Phone: +91 (124) 679 6666
8. Wipro BPO
Wipro Limited is a multinational IT Consulting and System Integration services company headquartered in Bangalore, Karnataka, India. As of March 2014, the company has 146,000 employees servicing over 900 large enterprise corporations with a presence in 61 countries. On 31 March 2014, its market capitalisation was approximately INR1.27 trillion ($20.8 billion), making it one of India's largest publicly traded company and seventh largest IT services firm globally.
Head Office: Wipro Limited Doddakannelli Sarjapur Road Bangalore – 560 035, India
Phone: +91 (80) 28440011
9. Infosys BPO
Infosys BPO Limited (formerly Progeon Limited) is the BPO (Business Process Outsourcing) subsidiary of Infosys Limited. It was established in April 2002. On March 31, 2014, it had 28,658 employees servicing 144 clients in its 26 delivery centers in 13 countries.
Address: Infosys BPO Limited Plot no 26/3, 26/4, 26/6, Hosur Road, Electronics City, Bangalore – 560 100
Phone: +91 80 2852 2405
10. EXL Service. com (India) Pvt Ltd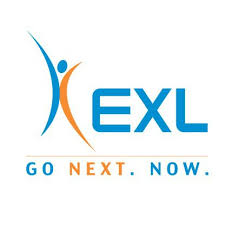 EXL Service is a provider (IT) services, decision-analytics, operation management, outsourcing and transformation services company. It is primarily engaged in providing a range of outsourcing services, business process outsourcing and infrastructure services. EXL's services are structured around insurance, banking, financial services, utilities, healthcare, transportation and travel industries. In 2007 it was ranked 10th among India's ITES-BPO (IT enabled services – Business process outsourcing) exporters.
Address: Center Court building, Sector 42, DLF Phase 5, Gurgaon 122 001 Haryana, India
Phone: +91-124-427-7030 F-+91-124-427-7031
Latest posts by Karan Singh
(see all)