A Perfect Guide For Marketers To Grow Your Brand On TikTok (Without Spending Money)
Introduction:
TikTok has one of the fastest-growing social media platforms in the world, and it has the highest social media engagement rate per post. If your target audience is a younger demographic, TikTok is absolutely an amazing platform to grow your brand presence and increase sales growth. 
According to the research, nine out of 10 TikTok users open the TikTok app multiple times per day and spend almost 52 minutes per day on the app. The viral app TikTok is different from other social media platforms such as Instagram, Facebook, and Twitter. 
In this article, we're discussing TikTok marketing that helps to grow your business. 
Set Your Goal:
For every social media platform, working with a perfect goal is the best strategy to get more success on the platform and grow your brand to a better position. For example, once you upload videos on your TikTok Clone profile, you want users to watch your videos, like, share, and give comments. It is the success of your account that goes viral on the platform. 
To do that, you have a defined niche to enhance your brand. Here are some examples you can ask yourself:
What are your target customers, and how to reach them?

How well will you promote your brand on TikTok?

Is your goal active and profitable?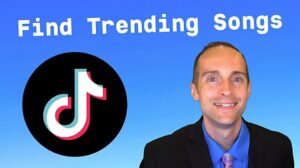 Promote Engaging Contents:
Content is the key to get more profit on TikTok and reach your target customers well. One interesting thing about TikTok is you can post any type of content, whether you are a professional creator or not. It Doesn't matter. You just need to know about TikTok's content format and trending features that are relevant to your industry. 
However, TikTok users love consistency and regularity, which helps keep your audience engaged and encourages them to constantly watch your posts. 
Here are some popular content formats on TikTok:
Dance & lip-syncing videos

How-to content

Educational content

Behind the scenes content

Duet videos 
Be Authentic & Unique
Planning great content and executing it in a perfect way is one of the effective strategies to grow your business on TikTok. TikTok provides endless opportunities for TikTokers to reach their target customers and build trust. Most TikTok users make mistakes when it comes to creating content. You can use the following strategies to make successful content on TikTok:
Be authentic:

Originality is the best practice to attract your followers and boost engagement. When you show your brand's true personality, users will be happy to connect with you, which creates more interest in watching your brand. 

Make Your Own Creation:

Remember, TikTok isn't the place to get fake similes and impressions. It is a great platform for entertainment, humor, and fun. Each day there are lots of people trying to show their creative skills and get audiences to their profile page. So, you don't need to struggle up with new and unique videos on TikTok. Before starting to create your content, ensure that your brand personality and story ideas will differentiate from other TikTok creators. 
Add Trending Music
TikTok has several unique video features to make your video more attractive and impressive. Many users commonly create lip-syncing videos, where they perform popular music, movie dialogues, and more. TikTok has almost huge music sounds without any copyright issues. 
To add music to your videos, 
Tap the sounds icon at the top of the recording screen. 

TikTok's sound library will open, here you can find new songs, trending playlists, and most used music. 

Click the bookmark icon to the right of the selected song. 

If you want to add a song to your videos, choose a song from the library and click the checkmark button. 
Promote User-Generated Content On TikTok 
The advantage of TikTok is that it is more fun, playful and creative, which helps to show your content in front of a wider audience. If you own a brand, you need to plan your content to get the best outcomes for your effort. User-generated content is the perfect way to get effective social proof and increase brand and customer relationships. 
Users generated content on TikTok is any form of content such as images, videos, audio, and text. Seeing content from real users will get the chance to get unlimited views for your Tik Tok videos and improve your brand presence. Hashtag challenges are the perfect example of user generated content, which helps to boost your brand potential and user engagement. 
Increase Your Video Discoverability With Hashtags
For every social media platform, hashtags are one of the best ways to get featured on TikTok. It will help creators to organize their content and allow users to find your content instantly. You can add multiple hashtags to your videos, but using a maximum of five hashtags per post gives you a better chance to promote your services to wider audiences. 
To find out the trending hashtags to your videos, TikTok offers a discover tab to find the popular hashtags and songs. Here are some popular hashtags on TikTok: 
#fyp

#foryoupage

#trendingtiktok 

#viral

#duet
Explore Your Brand With Other Creators
If you want to reach your brand to larger customers, collaborating with other brands and content creators is the perfect strategy that may work for your brand. It is one of the best ways to find other people from your field and make a better relationship with them.  
For example, 
If you own beauty products and want to grow your company to the massive TikTok users, you can find relevant people from your field with a large following. Then, you can ask them to collaborate and promote your brand to their potential followers. 
It is the best chance for your brand to reach and get higher engagement within a short span. 
Conclusion: 
TikTok is really an amazing platform in the history of the modern social media world. A platform with massive engagement attracted millions of younger generations and became one of the growing platforms out there. 
Therefore, you don't miss this social app when you want to present your brand to larger audiences!
Latest posts by Karan Singh
(see all)