List of Top 20 Best Software/IT Companies in Bangalore 2021
Top 20 IT Companies in Bangalore:- Information Technology is studying information systems of software applications and computer hardware. Information Technology and Software Companies are the fastest growing sector not only in India but in the World. The software company is a company that deals in various primary products that are a type of software, software technology, distribution, and software product development and claims as to the software industry. In Banglore, there are 1200+ Fortune global companies but, Below is the list of the top 20 IT companies in Bangalore or Bengaluru.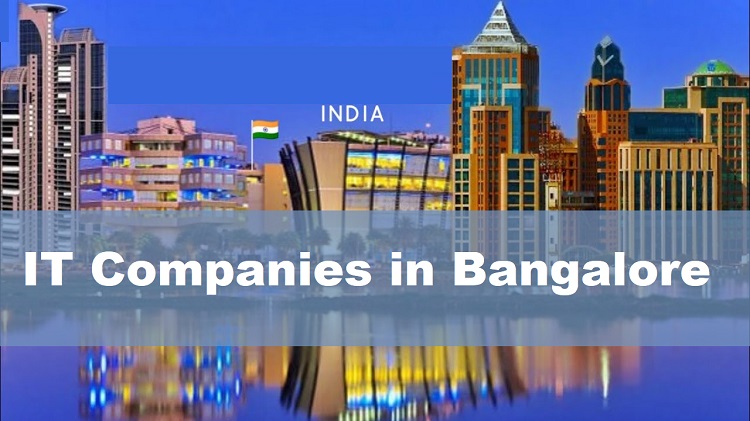 Here is a List of Top 20 Best Software/IT Companies in Bangalore 2021
1. Wipro
Wipro was established in 1945 in Amalner, Maharashtra by Mohamed Premji. Initially, Wipro was a vegetable and refined oil manufacturer which later got converted into a giant Information technology Firm.
Wipro currently headed by Abidali Neemuchwala and it's headquartered in Sarjapur, Bangalore.
2. Infosys
The king of all the IT companies, Infosys is leading the chart of the best Software companies in India.
Established in 1981 and currently headed by Salil Parekh, this company has its training center in Mysuru.
3. Accenture
Accenture serving as one of the largest IT consulting companies having a hands-on strategy and digital as well. It is the first company to step in India, having headquarters in Ireland and multiple offices in Bangalore. Currently handled by CEO David P. Rowland.
4. TCS
Tata Consultancy Services Limited(TCS) is one of the oldest Indian Multinational Information Technology services and consulting company headquartered in Mumbai, Maharastra. This company is flawlessly governed by Rajesh Gopinathan.
It is the largest Indian company by market capitalization and placed among the most valuable IT services brand worldwide.
5. IBM
International Business Machines Corporation running from the past 100 years in this business, headquartered in New York with operations in over 170 countries including India.
Outsourcing team in India working on R&D projects. This company is lead by Ginni Rometty.
6. Oracle
The biggest database software and technology company in the world, Oracle. Headquartered in Redwood Shores, California and functioning under the guidance of Larry Ellison. It is the third-largest software company by revenue.
Among the top IT companies in India, Oracle has 10 offices in Bangalore that are situated in areas namely Marathalli, CV Raman Nagar, Bannerghatta Road, Whitefield, Outer Ring Road, etc.
7. Cognizant
Cognizant is an American multinational corporation that proffers information technology services. Currently headed by Brian Humphries, Teaneck, New Jersy is the nerve center of Cognizant. Among one of the IT leaders in India and has 4 offices in Bangalore.
8. Capgemini
Yet another Multinational company originated from France and headquartered in Paris, voila. Capgemini is one of the oldest technology and consulting firm established in 1964.
Headed by Paul Hermelin, Capgemini has 10 offices all over India.
9. Cisco
Cisco founded in 1984 and now has become one of the giants in networking hardware and telecommunications. They pioneered the concept of Local Area Network (LAN) used for connecting computers over the multiprotocol router system.
The IT company is currently headed by Chuck Robbins and has 7 offices in Bangalore.
10. Mindtree
An Indian multinational IT and outsourcing company headquartered in Bangalore, India and New Jersy, USA. Mindtree has a total of 20,204 employees and has 43 offices in 17 countries, having a massive presence in Bangalore. It was established by ten IT professionals in 1999, currently headed by Rostow Ravanan.
11. HCL
HCL is among the top 5 IT companies in India founded by Shiv Nadar and headquartered in Noida, Uttar Pradesh. It has 5 offices in Bangalore and the major one is in Electronic City.
12. Mu Sigma
Mu Sigma primarily works on Data Science and Big Data Analytics, not a typical TECH company. That offers services to customers so that they can improve their Data performance metrics.
Mu Sigma is headed by Dhiraj Rajaram, headquartered in Chicago and has a global delivery center in Bangalore.
13. Amazon
Amazon, the largest internet company by revenue in the world. This giant e-commerce started its operations in Indian in 2014 and already captured a big market place in India.
Headed by Jeff Bezos, headquartered in Seattle, Washington and having development centers in Hyderabad and Bangalore.
14. Dell
Dell is the largest technology corporation in the world that develops, sells, repairs and support customers and related product and services. Comprising of 145000 employees all over the world.
It is one of the most popular laptop companies in India, having an office in EPIP Zone in Whitefield, Bangalore, currently handled by Michael Dell.
15. HP
Hewlett Packard is an American multinational IT company that offers hardware and software-related services. HP has an enormous retail outlet in India where they sell personal computers and have offices in Bangalore, headquartered in Palo Alto, California.
16. Tech Mahindra
One of the leading homegrown companies of India, Tech Mahindra headed by C.P. Gurnani and has its headquarters in Pune, Maharastra. Started as an outsourcing firm in collaboration with British Telecom in 1986, from which in 2012 Brtish Telecom exited from Tech Mahindra.
17. SAP
SAP is a German enterprise resource planning software company that is globally recognized. Bill McDermott is the CEO of the company, having offices in Whitefield and many more places in Bangalore.
18. Samsung R&D
Samsung is a gigantic Korean multinational conglomerate, headquartered in Seoul. Headed by Lee Kun-Hee and was founded in 1938, this company has R&D centers in Bangalore who hire developers for future products.
19. Robert Bosch
Robert Bosh is a German multinational engineering and technology company. Spread over various sections namely Mobility Solutions, Industrial Technology, Energy and Building Technology.
Volkmar Denner is the chairmen of the company. They have 5 offices in Bangalore.
20. Thomson Reuters
Thomson Reuters is a Canadain multinational mass media and information firm. They have a wide range of products ranging from media to tax compliance software.
It has 3 offices in Bangalore. Headed by James C. Smith and headquartered in Toronto, Canada.
Read Also:- Top 10 IT Companies in Delhi NCR

Read Also:- Top 10 software companies in India
Latest posts by Karan Singh
(see all)